Zidane vows to give "convincing" Morata more minutes
Zinedine Zidane praised Real Madrid's matchwinner Álvaro Morata and promised to give the striker more playing time in coming games.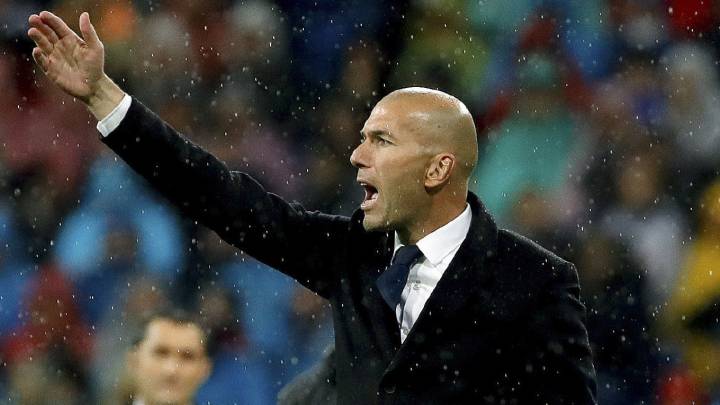 Zinedine Zidane vowed to give Álvaro Morata more minutes in coming games after the Spanish striker came off the bench to bag the winner against Athletic Club on Sunday evening.
Morata replaced French forward Karim Benzema with quarter of an hour remaining and the score locked at one apiece, and it turned out to be a substitution which proved decisive as the substitute steered home a Gareth Bale cross at the second attempt.
There had been an increasing number of calls for Morata to start the game in place of the off-form Benzema, who despite netting the game's opening goal, was again largely ineffective.
Super-sub Morata
And after Morata's latest impact performance from the bench, cries for the 23-year old to make Zidane's first 11 will surely only get louder: something that the French coach certainly now seems to be considering.
"He's going to get more minutes," the manager said post match. "He didn't today, but he will. What we have to do is work together, and he will get more minutes. [Morata and Vazquez] are convincing me."
Complicated game
Zidane also reflected on what turned out to be difficult game for the home-side, expressing that in general he was happy with what he saw from his side despite a number of chances being squandered.
"I was content with what we did. The three points and the game in general," said Zidane. "There were complicated moments, but in the end we did it. Sometimes you have to suffer and you can't score goals, that happens. The opposition made it difficult but with patience we got there."