Calls for "costly" Zlatan Ibrahimovic to be dropped grow louder
The local press in Manchester has become critical of the Swedish striker's ineffectiveness in front of goal in recent weeks and are now calling for him to be dropped.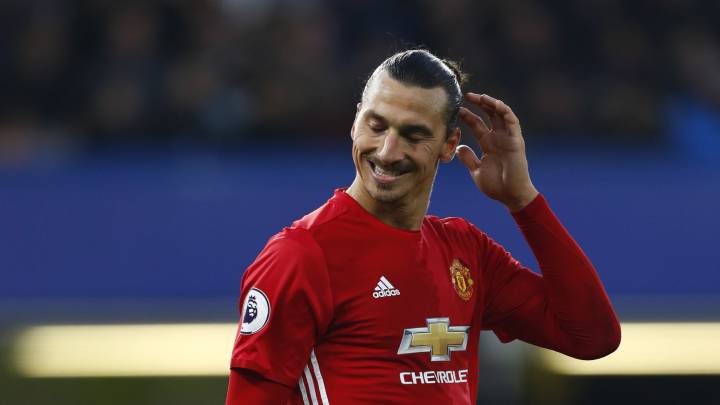 He might have arrived at Manchester United on a free transfer, but Zlatan Ibrahimovic is "costing" his team dearly, at least that is the opinion of Manchester Evening News journalist, Samuel Luckurst.
Five games, five costly misses
Following United's – in the words of José Mourinho – "humiliating" 4-0 loss to Chelsea at Stamford Bridge on Sunday, the columnist for the local paper rued the Swedish striker's ineffectiveness in front of goal, not just against the Blues, but for the last five consecutive games.
"The miss at the far post against Watford, the tame near post strike against Stoke and the wayward header at Liverpool preceded Zlatan Ibrahimovic's harmless header at Chelsea," wrote Luckhurst. "The scoreline was only 1-0 at the time and, for the fifth successive Premier League game, Ibrahimovic spurned a routine opportunity.
Ibra is "deserving" of the chop
"Jose Mourinho dropped Daley Blind after he contributed to the derby defeat last month and his figurehead is arguably deserving of similar treatment after another costly miss."
Luckhurst continued: "Ibrahimovic is unlikely to be scrutinised as intensely as Wayne Rooney, whose poor form was over a lengthy period which dated back to Sir Alex Ferguson's last season, but United are not scoring freely from open play in the Premier League and there is only so long they can countenance Ibrahimovic's profligacy.
"However, it might be time to start Anthony Martial or Marcus Rashford at the tip of the arrow."