Spain dealing with more injuries than normal, says Lopetegui
The Spain coach lamented Andrés Iniesta's 'worrying' knee injury but also stopped short of ruling out a return to the national team for all-time leading goalscorer David Villa.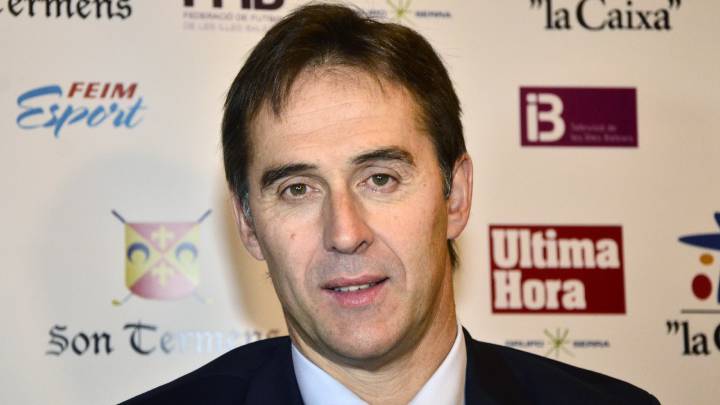 Lopetegui concerned by Iniesta injury
Spain coach Julen Lopetegui says that Andrés Iniesta's injury, which is set to keep him on the sidelines for around two months, is "worrying" and that the national team is having "more trouble with injuries than normal."
The Barcelona captain injured ligaments in his right knee during Barcelona's thrilling 3-2 win over Valencia on Saturday afternoon and has now been ruled out for the foreseeable future.
"We just have to accept that we won't be able to count on Andrés for the next round of international games," he told reporters in Mallorca on Monday. "He's a very important player and all I can do is wish him a speedy recovery, both for him and his team."
Iniesta is now set to miss Spain's trip to Wembley to face England on November 15th.
We respect Piqué's decision to retire, says Lopetegui
Lopetegui also commented on Gerard Piqué's decision to retire from the national team after the upcoming 2018 World Cup in Russia.
"His commitment to the national team is beyond doubt," he said. "We respect his decision and we're going to make the most of having him for as long as he wants to be here, and hopefully even longer."

Could Villa be in line for an international comeback?
The coach recently travelled to New York with his family and attended a number of games in the Big Apple, including a New York City FC match featuring David Villa, Spain's all-time leading scorer. Villa recently said that he'd be open to a return to the Spanish national team, something that Lopetegui didn't dismiss out of hand.
"Villa's contribution to Spanish football has been priceless," he said. "He's still playing at a high level. We'll see in the future if he can come back. We always bear in mind a great number of available players and we don't close any doors."