Mourinho on tough start: "This is not for kids"
The Manchester United manager hopes his players bounce back against rivals Manchester City after their heavy 4-0 defeat at Chelsea.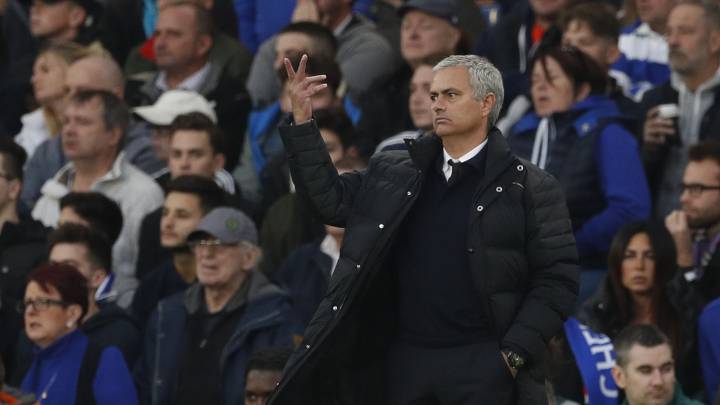 Mourinho bullish about United's tough start
Jose Mourinho says Manchester United's players must behave like men in the wake of their humiliating 4-0 Premier League hammering by Chelsea.
The United coach, who could only look on in shock as his former side subjected him to his worst ever defeat in the Premier League, is looking for an immediate reaction from his players against city rivals Manchester City in Wednesday's League Cup clash.
"We are really, really sad, but again this is not for kids, this is for men and...we have to be men and work for the next one," he told the club's TV station MUTV.
United's second-worst start in Premier League history
Mourinho, whose side have won just once in their last six league games, said he was sanguine about United's recent results and took some consolation from the fact their rivals would drop points when they play each other.
United trail the trio of table-toppers Manchester City, Arsenal and Liverpool by six points – not an insurmountable gap by any stretch of the imagination – but their haul of 14 points after nine matches is the club's second worst in their Premier League history (the worst was in 2014/15, Louis Van Gaal's first season, with 13).
"I would prefer to play (next) in the Premier League," said Mourinho of the tie in midweek. "It's a bad feeling in the Premier League. With the combination of results the gap to the top is six points. We have had a very difficult period of matches."
United should be winning upcoming games, says Mourinho
'We lost points this week and, even in the match when we played phenomenal against Stoke, we lost points then. Now we need to win matches. I am not saying they are easy ones, but we have Burnley, we have Swansea, West Ham, Sunderland, Middlesbrough - matches that we need to win and the top four, the top five, they have to play between themselves like we did this week against Chelsea and Liverpool."
"They are going to lose points too, so we are in the run, but there is no way to hide because I think our faces speak by themselves," he added.