Athletic Bilbao attack Atlético for "taking our name, colours and badge"
The Basque club's chief executive, Javier Aldazabal, accused Atletico Madrid of "appropriating" their brand over a century ago: "These days it would be unthinkable" Atlético vs Real Madrid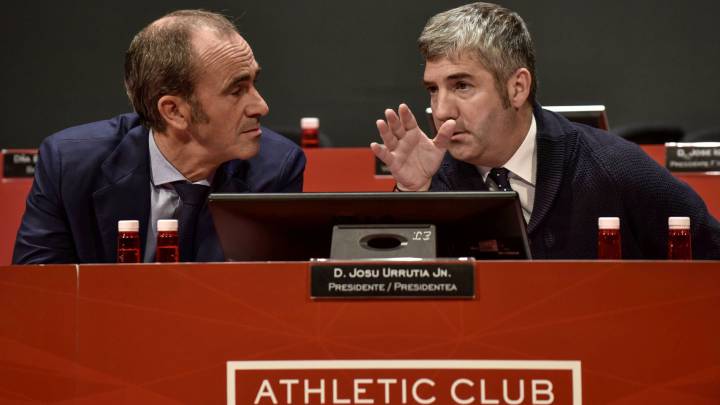 Chief executive of Athletic Blibao, Javier Aldazabal, caused a stir during the club's annual general meeting on Monday by criticising Atletico Madrd for copying the side's name, colours and badge when the Manzanares entity was formed over a century ago.
"Unthinkable"
"Athletic is a brand. These day it would be unthinkable that someone came along and called themselves Coca-Cola of the Basque country, or that they swiped someone else's name, as is what happened 100 years ago when [Atletico Madrid] usurped our colours, name and badge," bemoaned Aldazabal.
"Their badge in 1910 was the same as ours back then. That would be impossible now because the brand is commercially protected. It has been appropriated and after 100 years of permitted use, it's now complicated."
Athletic connection
Athletic Bilbao were established in 1898 while Atletico, originally set up by three Basque students living in Madrid to form a youth branch of their childhood team (Athletic Bilbao), was officially established in 1903.