Laurent Blanc stalling on Inter with one eye on Mourinho's job
The Serie A giants have sounded out the former PSG coach about taking over from Frank De Boer but Blanc is keen on an Old Trafford returnManchester United v. Manchester City live online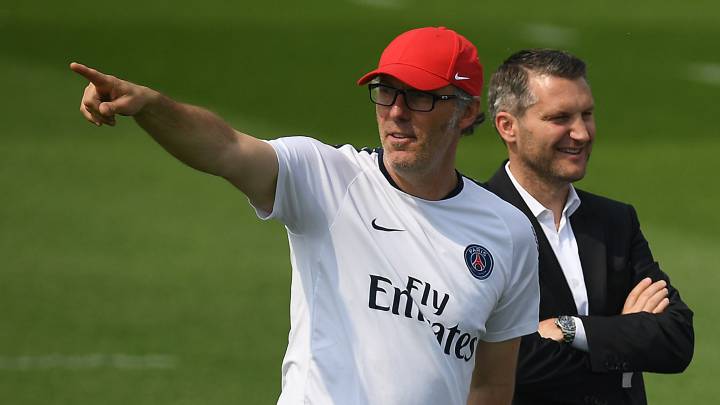 It appears increasingly likely that Frank De Boer's days as Inter Milan manager are numbered and the Serie A giants are already casting their net around Europe to find a replacement. Laurent Blanc is at the top of that list, the former PSG coach having played for the club between 1999 and 2001. Blanc's links with Inter will aid his cause and the Nerazzurri's owner, Erick Thohir, has not been shy with the cheque book recently, splashing out 40 million euros on João Mário and 30 million on Gabriel Barbosa.
Blanc eyeing Mourinho's job
Money, though, will not be a priority interest for Blanc, who picked up a cool 22 million euros when his contract at PSG was terminated. That has led to speculation in the French press that the World Cup-winning defender will rebuff any approach from Inter in favour of holding out for a job in the Premier League. Le Parisien claims Blanc is eyeing the dugout at Old Trafford after José Mourinho's indifferent start to the season and the former Bordeaux and France coach is in no hurry to find a new post and could wait it out to see how the Portuguese's reign pan out. Blanc ended his playing days at Manchester United, where he played between 2001 and 2003.
Simeone dream, Leonardo possibility
Inter have already sounded out Blanc over his availability but have also drawn up a list of other candidates, including former Inter coach Leonardo. The Serie A club have always maintained a serious interest in bringing Diego Simeone back to the San Siro, but the Atlético manager has pledged his medium-term future to the Calderón.