FORMULA ONE
Rosberg unfazed by Ecclestone remarks
Nico Rosberg has brushed aside comments by F1 chief Bernie Ecclestone and is focused on the Mexican GP, where he could become champion Nadal vs Thiem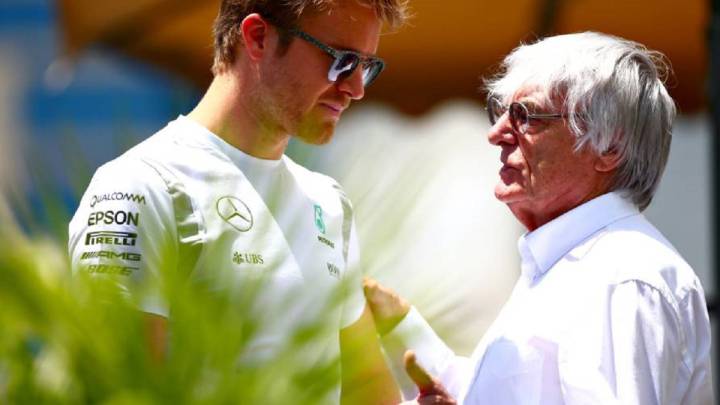 Nico Rosberg has shrugged off Formula One ringmaster Bernie Ecclestone's remark that a world title for the German "wouldn't necessarily help the sport", preferring instead to focus on capturing the Mexican Grand Prix on Sunday.
Mercedes driver can claim championship in Mexico
Rosberg can seal his first world title this weekend if he wins the race and Mercedes colleague Lewis Hamilton, the defending champion, fails to finish.
The German, who does not have the same colourful public profile as his British team-mate, said he was unperturbed by Ecclestone's recent comments in Austin.
"You are not so good for my business"
In 2015, Ecclestone had also said: "When it comes to F1, I am a huge Lewis Hamilton fan because he is a super promoter of the sport. From a pure business aspect - sorry Nico if I have to say this - you are not so good for my business."
"It's not important and I focus on my thing and that's it," explained 31-year-old Rosberg on Thursday.
"To win the championship would be a childhood dream, of course, but that's it and that's where it ends for me.
"It's all about winning the Mexican GP"
"Really for me, now, it's all about winning the Mexican Grand Prix and that's it. I am just going one at a time. It feels right. I like to keep it simple, be in the moment and just do what I can focus on. It works so I am sticking with it."
Rosberg finished second behind Hamilton in last Sunday's United States Grand Prix but leads the Briton by 26 points with three races remaining.