Agent: "PSG will be back for Antoine Griezmann"
The France forward's agent, Eric Olhats, confirmed there were talks held over the summer. "They were cordial, but in the end Antoine chose Atlético."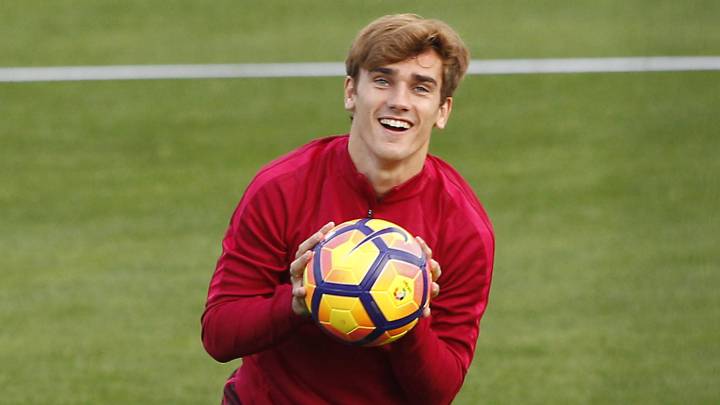 Despite Antoine Griezmann renewing his contract with Atlético until 2021, with a minimum release clause of 100 million euros, rumours of PSG's interest in bringing the France striker to the Parc des Princes refuse to die down.
PSG negotiations
L'Équipe reported that PSG's owners cooled their interest in a deal for Griezmann last summer due to the fee – 80 million euros, which was the amount of his buy-out clause at the time. Now the player's agent, Eric Olhats, has shed some more light on the negotiations and believes that the Ligue 1 giants will be back for the France international before too long.
"Other clubs will come calling"
"I'm not worried about it. If [L'Équipe's] information is correct, there will be other clubs who will come calling, there's no problem there. And if PSG change their mind they'll be back as well because there were talks and interest. The conversations were cordial, but Antoine chose to stay at Atlético. That's why I find it surprising that this has all been published now," Olhats told Radio MonteCarlo, adding that he had met with Olivier Letang, PSG's sporting director.
Griezmann also confirmed there had been the option of a move during the summer, but that he didn't want to be distracted during the European Championship. "I knew there had been some interest but I told my agent I didn't want to know anything about it during the Euros. You never know what will happen in the future but at the moment PSG are not in my plans. I want to win titles with Atlético."
Griezmann: "I'll only think about leaving if Simeone does"
That Griezmann considered the move at all was due to Diego Simeone suggesting after the Champions League final loss to Real Madrid in Milan that he might leave the club. "Before signing a contract extension I asked him if he was going to stay," Griezmann said recently. "For me it was important, I still have a lot to learn from him. I'll only think about leaving if he does."