Laporta wants Piqué as president: "I'd vote for him right now"
Barcelona's former president says that Gerard Piqué has all the qualities needed to follow in his footsteps in the future.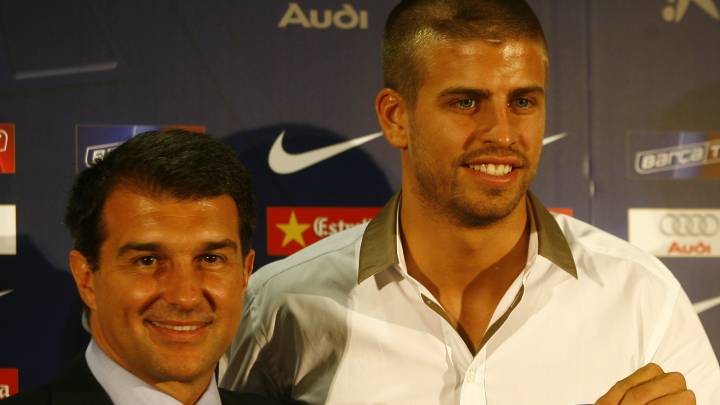 Manchester City - Barcelona Live!
Piqué, a future Barcelona president?
Former Barcelona president Joan Laporta says that he would like to see Gerard Piqué follow in his footsteps and become president of the Catalan club.
Laporta, who presided over the club between 2003 and 2010, told Sport that Piqué had all the makings of a great president.
"Gerard Piqué has the perfect profile to be a great president," he said. "I'd vote for him right now. I consider him to be a good person, he's a fan and he has character. He loves Barcelona and is very brave."
A number of Barcelona players could become managers, says Laporta
Laporta, who finished second to current incumbent Josep Maria Bartomeu in the 2015 elections, added that "there are many players of the current generation who have the qualities required to be managers, if they want."
"All they need is someone to give them a chance," he added, implicitly reminding everyone that it was he who appointed the untested Pep Guardiola after Frank Rijkaard's departure in 2008.
"All those who play in midfield, in Xavi or Guardiola's position, and who show character, have the right qualities to be a manager," he continued. "I'd love Pep to come back as manager, seeing as alongside Cruyff he's the greatest manager in Barça's history."