BARCELONA
It was Mikel Arteta who took a broadside at Messi - La Sexta
According to LaSexta, Guardiola's assistant squared up to the Argentinean in the tunnel: "What are you waiting for? go and get changed, arsehole", he is reported as sayingCopa del Rey live:Quarter Final Draw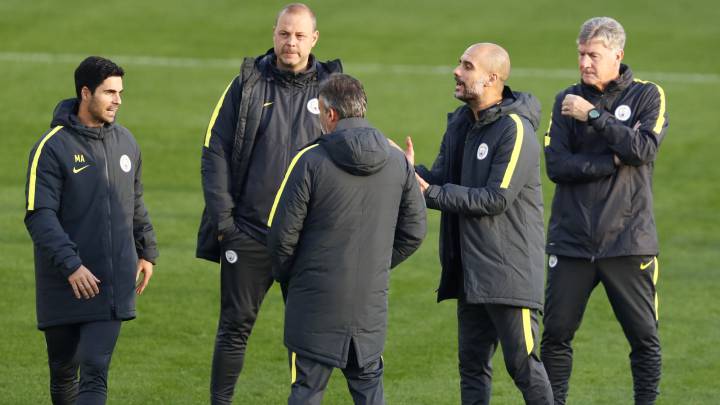 Exchange of words

Leo Messi was involved in an exchange of words in the players' tunnel at the end of Tuesday's Champions League game between Manchester City and Barcelona. While some sources claimed that it was City's Fernandinho who gave the Argentine a verbal lashing, and received a similar mouthful, the player stated today that those claims were completely false.
Kun Agüero was keen to distance himself from the incident, saying: "It was nothing, nothing happened. I couldn't hear what was said. I saw Leo say something, but he didn't say anything to me about when we chatted about other things later on".
Spanish broadcaster La Sexta reported on Wednesday evening that it was Guardiola's assistant and former blaugrana Mikel Arteta who snarled at Messi on the way to the changing rooms, and report that the tunnel conversation went as follows:
Arteta: "What are you waiting for? Go and get changed, arsehole".
Messi: "Idiot, come over here, don't run off and hide!".