West Ham United stadium boss resigns amidst controversy
London Stadium has had its fair share of issues in such a short time and the news of the resignation of David Edmonds will continue to paint the project in a poor light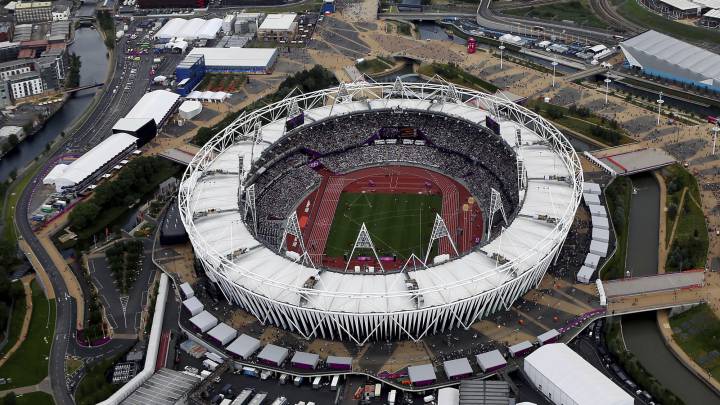 The man in charge of West Ham United's London Stadium stepped down on Thursday, in the latest episode of upheaval to affect the controversy-plagued venue.
David Edmonds has left his post as chairman of the London Legacy Development Corporation (LLDC), which has been responsible for the running of London's Olympic Park since the 2012 Olympics.
Investigation into cost
It comes after London mayor Sadiq Khan announced an investigation into the rising cost of converting the arena, formerly known as the Olympic Stadium, for use by Premier League club West Ham.
'David has made an enormous contribution to the legacy of the London 2012 Games and he has helped to steer the organisation through some extremely challenging issues,' said LLDC chief executive David Goldstone.
London deputy mayor says they have inherited "total mess" at Olympic Stadium and vows to investigate all finances including West Ham deal

— Paul Kelso (@pkelso) 1 November 2016
'We thank him for all his hard work and wish him well in the future.'
The LLDC did not directly cite Khan's inquiry as the reason for Edmonds's resignation. He had been the organisation's chairman since September 2015.
West Ham's road to the stadium
The cost of modifying the stadium has risen from 272 million pounds ($336.8 million, 303.5 million euros) to 323 million pounds.
West Ham pay 2.5 million pounds per year in rent to play there, having also made a 15 million pounds contribution to the conversion project.
The east London club won the right to play at the stadium in March 2013 and played their first game there last August, after 112 years at Upton Park.
SB: "The club have done everything to increase the security at the Stadium and have widened the segregation line.

— West Ham United (@WestHamUtd) 3 November 2016
But early fixtures at the ground have been marred by violence between fans, most recently during last week's League Cup victory over London rivals Chelsea.