Guardiola accepts Toure apology as Manchester City look to Middlesborough
The Ivory Coast midfielder tried to smooth things over with Pep Guardiola with an apology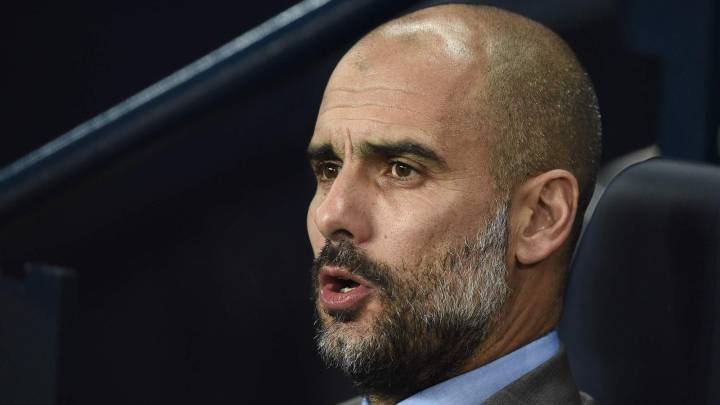 Manchester City manager Pep Guardiola insisted nothing has changed in his stormy relationship with Yaya Toure although he welcomed the Ivory Coast international's apology for controversial statements issued by the player's agent.
The City manager was talking on Friday just hours after Toure issued an apology over his dispute with the Spaniard as he attempted to bring an end to an impasse that has seen him left out of the team since the opening weeks of the season.
Toure's agent Dimitri Seluk had originally created the problem by criticising Guardiola for his treatment of Toure and other City stars.
Pep accepts apology
But while Guardiola has accepted the apology and Toure is available for selection for the Premier League leaders' clash with Middlesbrough on Saturday, his hopes of a recall look slim given several in-form players are currently ahead of him in the pecking order at City.
'I spoke with Yaya this morning and of course it is a private conversation so I know what happened, what he said, of course,' said Guardiola at a news conference.
'It's so important for Manchester City, that's the most important thing.
'And of course for Yaya, who I appreciate. I have known him for a long time,' said Guardiola, who met Toure when they were both at Barcelona.
'I read what he wrote and that's all. Of course it's good news for Manchester City but it's most important for Yaya as well.
'Yaya was in all our meetings and training sessions. You knew the situation. Nothing changed.'
Seluk at it again
While Toure apologised, his agent may not have helped when he claimed that he had personally not said sorry, but merely called for peace in the feud between the club and his client.
Guardiola was in no mood to clarify the situation when pressed further on Friday, saying: 'I answer about Yaya. I am not saying any more.