Guardiola rejects idea that Arteta involved in fight with Messi
The Manchester City manager rejected the idea that there was any altercation and insisted that Mikel Arteta was not involved.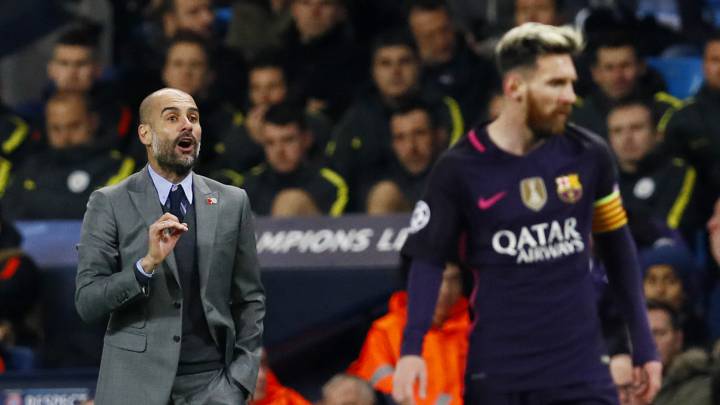 Manchester City face Middlesborough this weekend but Pep Guardiola was busy putting out fires in his pre-match press conference.
First there was the Yaya Toure apology and the questions that brought and then there was the speculation regarding a fight at the Etihad on Wednesday night after City's 3-1 victory involving Lionel Messi and a City player.
Guardiola denied there was any major altercation between City players and staff and Barcelona's Lionel Messi following City's 3-1 midweek Champions League victory over the Catalan side.
Mikel Arteta named as an alleged instigator
Reports claimed a furious Messi was involved in a confrontation with City coach Mikel Arteta.
But Guardiola insisted: "I spoke with Arteta. It's impossible, he admires so many things about Barcelona, the institution, about Messi in this case.
"And knowing Mikel as I know him, he's one of the best people I've met in my life, it's impossible that he could have an argument with another excellent person like Messi. Impossible.
"First it was Fernandinho, now it's Arteta, let's see who it is tomorrow (Saturday). Let's see if you finally guess," added Guardiola sarcastically.