"I know James wants to play more, but that doesn't change anything"
Real Madrid coach Zinedine Zidane was responding to James' comments that the out-of-favour midfielder wants to play more of part this season than he currently is.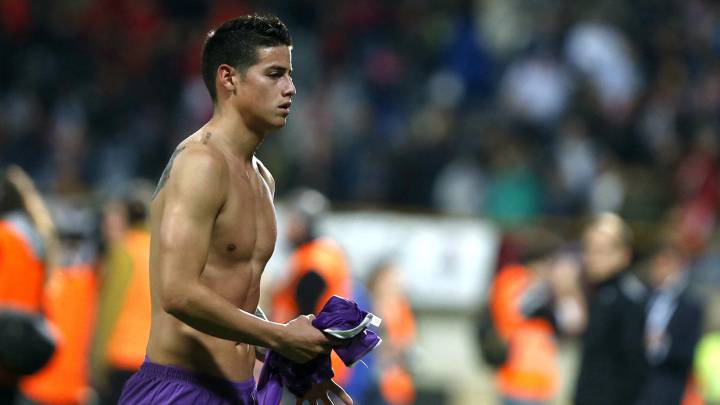 In an interview with RCN on Friday, out-of-favour Real Madrid midfielder James Rodríguez stressed how he'd "like to play more" – something which caused coach Zinedine Zidane to respond.
"Every player has his own special situation," Zidane said at his press conference ahead of his side's match versus Leganés on Sunday. "What I try to do is show the group that they are all important. At the moment, James is getting less minutes. There are other players.
"He's an important player, but..."
"But the idea I have with [James] is the same: he's an important player, he helps us, and we'll see. I know that he wants to play more, like everyone…but that's not going to change anything.
"What I can tell you is that he's important like the rest. Everyone can have an opinion, but I don't have anything else to say than this. I want James to be here with us, that he's going to play and I hope he'll play more. But nothing else."
James back in the squad
James was named in the Real Madrid squad to face Leganés at the Bernabéu after missing the Champions League game in Warsaw on Wednesday through injury, and was also called-up to the Colombia squad on Friday after missing his country's last fixtures following a groin problem.