Rennes set to return for Martin Odegaard in January
"The Odegaard case isn't closed," Rennes spokesman Mikael Silvestre has said after the Ligue 1 side came close to signing the young Norwegian this summer.Germany vs Norway live online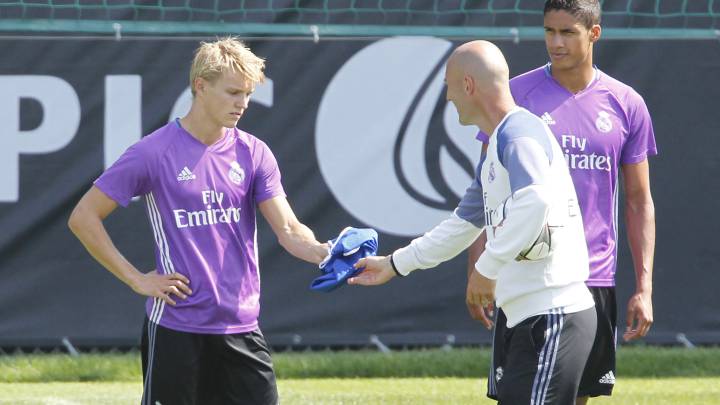 Rennes haven't forgotten about Martin Odegaard. Last summer the French club tried to sign the Norwegian on loan, but in the end discarded the idea to avoid problems with FIFA's Regulations on the Status and Transfer of Players.
"The Odegaard case isn't closed"
"He won't come this summer due to his age. He's not 18 until December and Real Madrid don't want to take any risks, given that they don't yet know the answer over their appeal on the FIFA sanction," said Mikael Silvestre – the Rennes president's adviser – back in August.
Three months later and Silvestre has returned to state that the Ligue 1 outfit will be back for the Real Madrid Castilla starlet in the January transfer window. "The Odegaard case isn't closed. We'll see in January," he told Ouest France.
Madrid waiting on FIFA sanction appeal
If Real Madrid and Rennes can come to an agreement in the New Year, then it looks likely that Odegaard will leave on loan in order to gain greater first-team experience. Madrid don't want to let the promising young Scandinavian talent go altogether, especially considering the fact that their appeal over the sanction imposed on them by FIFA – which could bar them from signing players for two transfer windows – is still pending.
Odegaard arrived at Real Madrid in January 2015 at the age of 16 after the club fought off competition form Arsenal, Liverpool and Bayern Munich to secure his signature. He made his first-team debut under Carlo Ancelotti on 25 May 2015 (against Getafe at the Bernabéu), coming on as a second-half sub, but has yet to make another appearance for Los Blancos' senior side since then.