Cubs fan pays tribute to World Series win with tattoo on his head
The Chicago Cubs fan got the tattoo to remember the night his team beat the Cleveland Indians to win their first World Series in 104 years.FIFA World Cup 2018: European play-off draw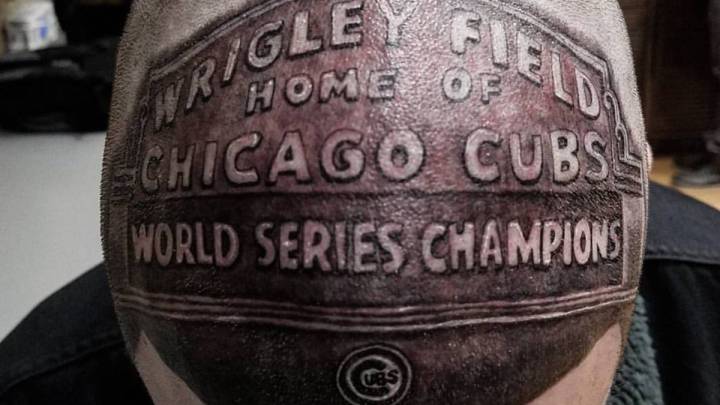 The Chicago Cubs are a passionate bunch. So much so that one fan got a tattoo across the entire top of his head to pay tribute to his team.
They came back from 3-1 down in the World Series to clinch their first World Series in 104 years with a victory in game seven against the Cleveland Indians.
Step forward, Ricky Rainey, and accept your award as the most hardcore Chicago Cubs fan there is. Although, Bill Murray might give you a run for your money, I am not sure he would be willing to go this far in support of his beloved Cubbies.