Pékerman: "James is an essential player in the Colombia team"
Colombia's coach hailed the Madrid player ahead of tomorrow's qualifier against Chile: "He has many virtues, he's versatile". Spain v Colombia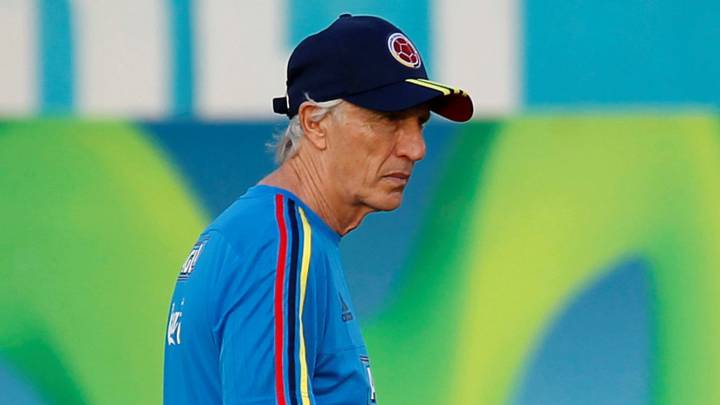 James at 100 per cent
Colombia coach José Pékerman faced the press today in the preview to tomorrow's 2018 World Cup qualifier against Chile. The coach stated that James is in physical conditions to play the match: "If he's here with us, it's because he's 100 per cent fit" and was prasied the Real Madrid midfielder: "When we talk about James, we're taking about a player who has many virtues, in the final third there's no one who compares to him, and he's got a powerful left-foot shot, he's versatile and flexible - and a fundamental player within the Colombia setup and within the harmony which enjoys with his team mates whether he plays on the right, on the left or through the middle".
All smiles
James was all smiles in today's training session in Barranquilla but he has been having difficulties fitting into Zidane's 4-3-3 system with the Bale-Benzema-Cristiano frontline. Ahead of him at Madrid he has Isco, Kovacic and Asensio... That has increased media speculation about a possible loan to Juventus in the January window - even if the club has declared that he is going nowhere this winter.