LaLiga chief says Atletico Madrid's new ground will be named "The Wanda"
Javier Tebas has revealed that Atletico's new stadium will be named after its Chinese stakeholders, Wanda Property Group, although it is not yet known if it was said in jest.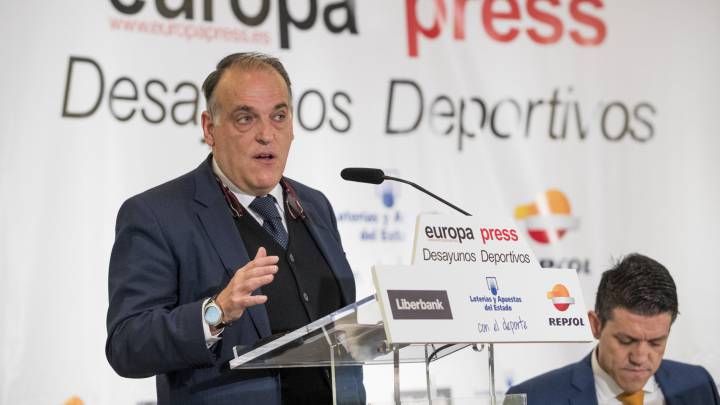 President of LaLiga, Javier Tebas, could well have let slip the name of Atletico Madrid's new stadium.
"Atleti are going to bring us to see the Estadio de Madrid, or the Wanda, better said," revealed Tebas at a Europa Press event on Thursday morning. It's not yet known if Tebas was joking or serious. The club are still to officially comment.
Wanda's part ownership of Atletico

Wanda refers to the Wanda Property Group who bought a 20% stake in Atletico Madrid in January 2015. The company's chairman, Wang Jianlin, is China's second-richest man, and the firm's €45m investment in the Spanish club last year was the first Chinese foray in to top-flight European football – something which started in motion a surge of investment from the Far East in the continent's football clubs over the last 18 months.
Chinese investment in Europe
As well as Atletico, Chinese groups have invested in or acquired famous teams including Italy's AC Milan and Inter Milan, England's Manchester City and Aston Villa, and a string of lesser teams across Europe.