Griezmann: "I always ask Pogba about Manchester United"
Atletico Madrid forward Antoine Griezmann has admitted to harbouring interest in the club and a desire to play with Pogba one day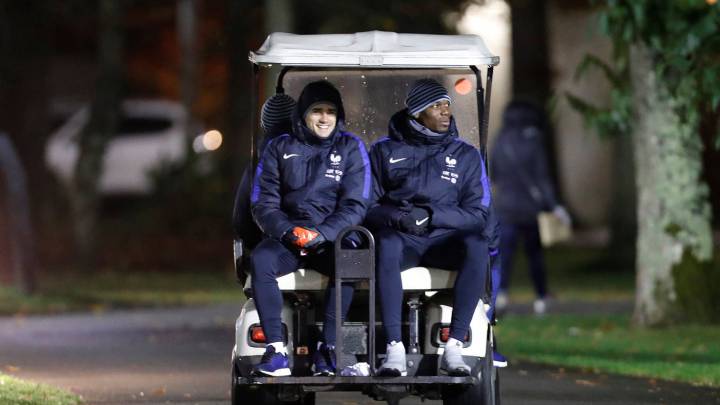 Antoine Griezmann has admitted during an interview with Sky Sports Germany that he would like to play alongside Paul Pogba at club level one day.
He also admitted to expressing interest in Manchester United, the players at the club and Jose Mourinho but says that his home right now is Atletico Madrid.
"I always ask Paul Pogba about Manchester United, and I ask him about some of the players, and if they are good and if Mourinho is really that good," Griezmann says.

"I think they are a huge club with a really good project,"
"You hear many things about Manchester United and Paris Saint-Germain but right now I don´t see myself going at another club. But it would be incredible to play with Pogba one day.''
The 25-year-old is under contract at Atletico until 2021 but there has been speculation over his future in recent weeks and months.