Özil: "I learned how to handle pressure at Real Madrid"
The Arsenal player described the constant pressure of having to deliver in every game: "If you win 10 matches then draw at home, the pressure begins".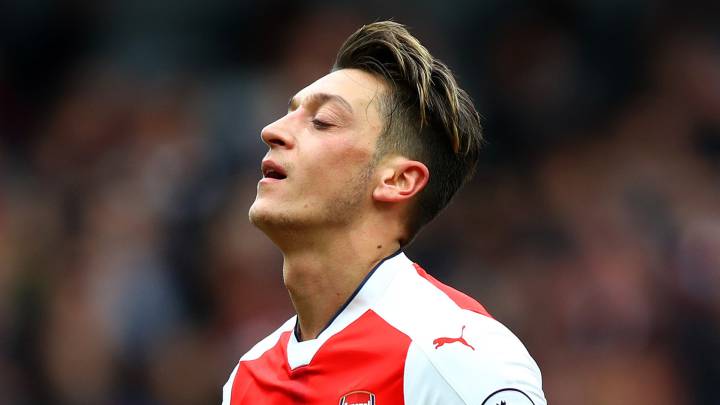 Mourinho wanted me

Mesut Özil has given a fresh insight into how his move to Real Madrid in 2010 came about and how it felt to join such a massive institution as a young player. The Germany international told Arsenal Media on the club's official Youtube channel: "After the World Cup, a lot of big clubs wanted me and you know my idol – the player I always have spoken about was Zidane, who played for such a big club like Real Madrid. They made a big offer for me – they really wanted me, especially Mourinho. I spoke to him on the phone and he told me what he thought about me as a player and what he wanted from me. I believed him and everything he said and I moved to Real Madrid but everything was different… believe me!".
Pressure, and enjoying your football
Özil revealed that moving from a medium-sized German club to Real Madrid was a big step and everything at the Spanish club is magnified: "It is a really big team and if you have talent as a young player and go from Werder Bremen to such a big club, with all of these big players – you just sit there, saying nothing! You have to win every game, so if you win, say 10 times in a row, then in the next game draw at home against a smaller team, the pressure starts. So at Madrid I really learned how to control being under pressure – just enjoy it, enjoy playing football which is what I did when I was a child and what I do now".
Sergio Ramos, vocalist
"I had a good time and my spell there was successful as well, and made some good friendships too with some players; my best friend was Sergio Ramos and we are still in regular contact. For me, he's probably the best defender in the world. Sergio's a great guy, a big personality and a good singer too, he's got a great voice.", he continued.
Playing and training with Cristiano was amazing
Özil, who made 159 appearances for Madrid in three seasons before joining Arsenal, also had a lot of nice things to say about Cristiano Ronaldo and believes he is a better player for having training with and played alongside the Madrid No.7: ""I've never seen anyone like Cristiano Ronaldo. He works really hard – he's the first to get to the changing rooms and the last to leave – he's very professional. He was always ambitious, even in practice matches in training, he wanted to win. Sometimes I'd have the ball and he'd been in the corner of my eye; I'd be thinking should I pass him the ball because he was very good with both feet – he's not one of those players who can only shoot with the best foot. I really enjoyed playing with him because he made me a better player and he's a great guy too and a good friend of mine. It was so easy to play with him – I didn't need to give Cristiano many assists – if I gave him two, he'd score from both of them. He's amazing – one of the greatest players in the history of the game".