Modric: "As soon as I got injured, I called my Croatian doctor"
Luka Modric visited the St. Katarina Clinic to get advice on his knee injury: "They have my full confidence and Real Madrid's doctors understand and accept my decision".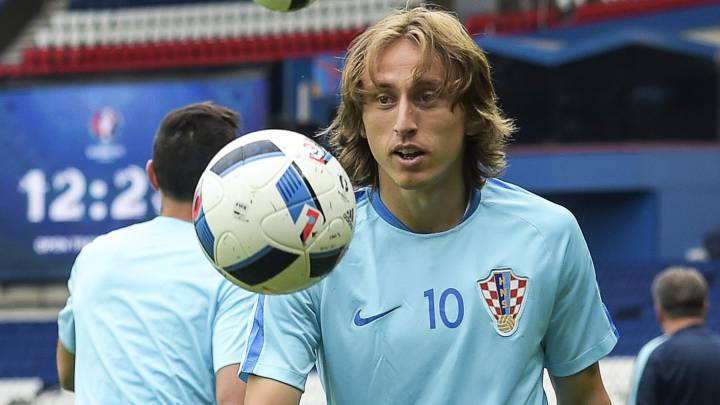 International duty

Luka Modric has been with the Croatia squad since Monday, preparing for Saturday's 2018 World Cup qualifier against Iceland then a friendly against Northern Ireland in Belfast on the 15th. It appears that Croatia coach Ante Čačić has decided that Modric will play the first half of the game and be rested in the second half. Real Madrid boss Zinedine Zidane will be closely following the midfielder's involvement in both games and keeping his fingers crossed that he returns to Spain safe and sound, and available for the Madrid derby away at Atlético on 19 November.
Trustworthy doctors
Modric insists he is in good hands. Together with the rest of the Croatia squad, he visited the St. Katarina Clinic, where he spoke to local media Večernji list: "I've been here twice before, the best experts work here and even the club doctors at Real Madrid appreciate and respect the opinions of Croatian doctors", and added: "To be honest, when I got injured, the first thing I did was call the specialists at this Clinic, because I have complete faith in them".
In May last year, AS reported that Modric had grown tired of the methods employed by Doctor Jesús Olmo, Head of Medical Services at Real Madrid. At that time, he was recovering from a knee injury, and was growing increasingly frustrated that the recovery deadlines seemed to keep being extended or put back, in the end seeking a second opion from respected physiotherapist Pedro Chueca, who Olmo sacked.