REAL MADRID
Real Madrid fan Fernando Alonso: Messi is the world's best
In an interview in Argentina, the Formula One driver and well-known Real supporter has spoken of his admiration for Barça's Leo MessiEcuador-Argentina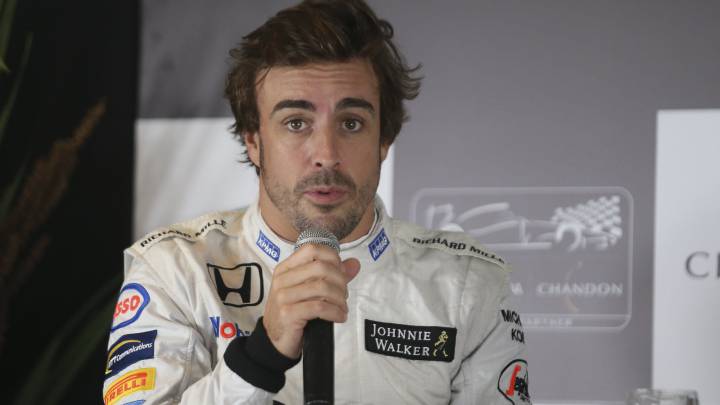 Spanish Formula One star Fernando Alonso has admitted he considers Barcelona's Leo Messi as the planet's top footballer, despite his love for arch rivals Real Madrid.
Alonso: "I can't deny Messi is the best"
Speaking in Argentina, the two-time F1 champion told newspaper Clarín: "Even though I'm a Real fan and I like Argentinian players like [ex-Madrid men] Fernando Gago and Gonzalo Higuaín, I can't deny that Messi is the best player in the world."
F1 ace went to Camp Nou "just to see Messi"
And the 35-year-old McLaren Honda driver, who is preparing for Sunday's Brazilian Grand Prix at Interlagos, added: "Even though I'm a Real Madrid supporter, I once went to the Camp Nou just to see Messi play."