Wales to continue bizarre team photo tradition says Joe Ledley
Gareth Bale and company will continue to with their wacky team photographs as they believe it brings them good luck.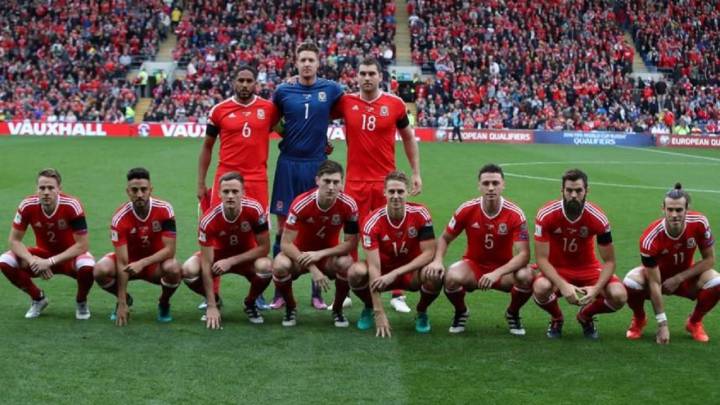 Wales' Joe Ledley says his side will continue their bizarre team photo tradition as Chris Coleman's side continue in their quest for qualification to World cup 2018 tonight against Serbia on Saturday night.
What started as an accident has turned into something that the Wales players consciously discuss and think about as they believe it gives them good luck.
They discarded the six at the back and five at the front template over a month ago and against Georgia when they lined up with just three players at the back in Ashley Williams, Sam Vokes and goalkeeper Wayne Hennessey in the middle.
"You can go further than that, so let's wait and see," Ledley says.
"At first we didn't look into it but then gradually a few photos got together and it was awful. So we just thought we may as well keep it the same. We don't practise," he continued.

"We just talk within the group and we decide what we're going to do. We will probably continue it – it's been lucky for us, so I don't think we will have a proper photo."