Iwobi not tempted to leave Arsenal for Barcelona says father
The 20-year-old has broken into Arsene Wenger's first team squad but his father says he is not driven by money and would not leave Arsenal at this point in his career. Sporting vs Barcelona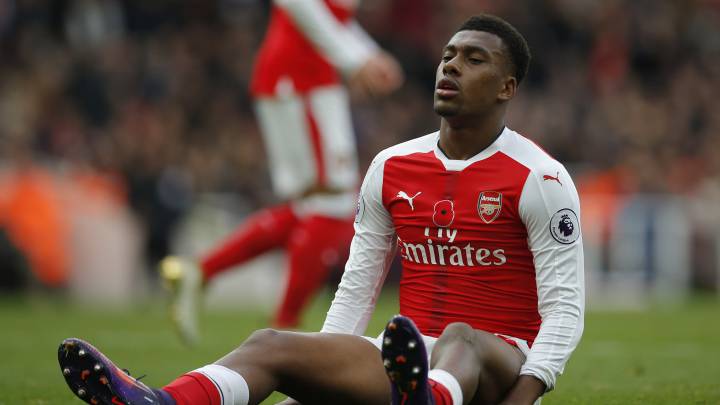 Alex Iwobi's father can see his son playing for Arsenal for many years to come and says the 20-year-old would reject Barcelona if they came knocking.
In an interview with AfricanFootball.com, Chuka Iwobi says his son does not play football for the money and is enjoying his football at the club he has been at since he was six years old.

"In football, you never say no. But at this point in time, he is at the right place.
"He's doing well at Arsenal, but should any club come for him now, the answer would certainly be no.
"For him now, it's not about the money.
"So, should a club like Barcelona come with more money, he will certainly stay back at Arsenal because now it is not about him making money, it's about him concentrating on his career, progressing and going on to the next stage."
Iwobi broke onto the scene last year