Ramos enquires about Iniesta's El Clasico availability on Twitter
The three players, absent from Spain's squad with their resepctive injuries, continue their recovery in the hope of returning for El Clasico in December.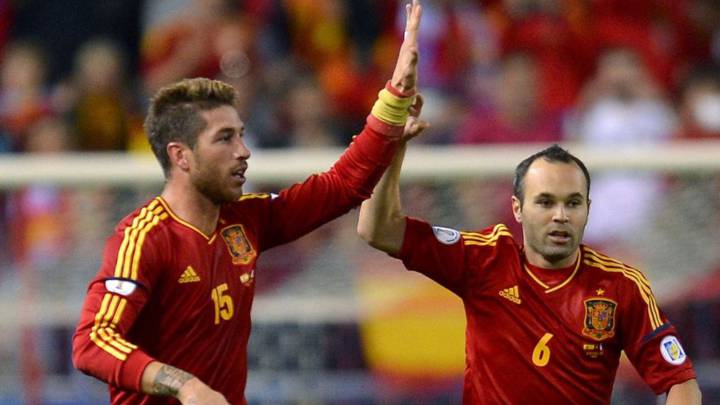 Sergio Ramos, Iniesta and Pique enter the final stages of their recoveries and they hope to see their rivals on the field in El Clasico. Iniesta, injured against Valencia, posted a tweet that said he was finishing another week of good work and that everything was good! Ramos responded within minutes with: "So, we will see each other in El Clasico?" before Pique chimed in with, "We will all be there. May the best [team] win."
Iniesta injured himself during Barcelona's controversial victory over Valencia at the Mestalla and is estimated to miss six weeks of action at the least. Pique suffered an ankle sprain during Barcelona's victory over Manchester City in the Champions League in October but is hoping to make his return against Malaga next weekend.
Ramos injured himself in the last Spain game against Albania, on the 10th of October.