A testing run of fixtures awaits Zidane
The Madrid coach faces a number of stern tests after the international break: Atleti, Sporting Lisbon, Dortmund, Barça, the Club World Cup...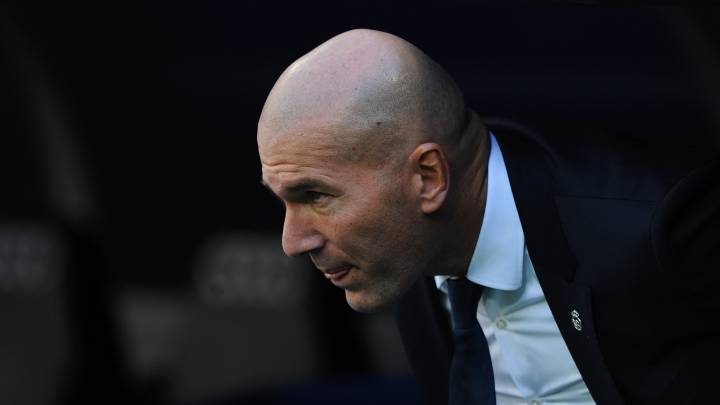 It's true that Real Madrid are currently sitting pretty at the top of laLiga table, are progressing in the Copa del Rey, and, despite a few blips, are fully expected to make their way through to the knockout stages of the Champions League. On top of that, they remain unbeaten - the only side in Europe. However, if we scratch away at the surface the balance of Zidane's side's fortunes could tip either way, particulary given the raft of injuries in the sqaud and their questionable mettle in recent fixtures.
This is why, in the current climate of instant results, the French coach faces a banana-skin November and December, in which a couple of poor results against some of their biggest rivals could see the knives come out. Los Blancos' upcoming fixtures are the following:
19-11-2016: The Madrid derby
A biggy first up for Zidane. Los Blancos have not won at the Calderón since February 2014 - in seven games - and this encounter is unlikely to get any easier for the visitors. Furthermore, Kroos is unavailable, and as things stand Casemiro and Pepe are also doubts. On the plus side, Sergio Ramos is expected to make a return, although with the risk involved in heading straight back into a steely derby after a major injury.
22-11-2016: Sporting Lisbon
The Champions league tie at the José Alvalade Stadium could be a chance for the home side to exact revenge on Madrid, particularly after they appeared to have the game tucked into the bag before some last-minute heroics from Ronaldo and Morata.
3-12-2016: El Clásico
The first Clásico can often be a season-changer and this time around it is unlikely to be any different. After two gentler home games, on paper at least, against Sporting in LaLiga (26 November) and Cultural (30 November), Real Madrid's visit to Barcelona will be 'squeaky bum' time.
7-12-2016: Borussia Dortmund
Dortmund should be a source of concern for Zidane, with the likes of Aubameyang, Dembélé, Emre Mor and Pulisic on the pitch the German outfit will feel they can come away from the Bernabeú with something. This game could also determine who tops the group.
15 to 18-12-2016: Club World Cup
Directly after the visit of Deportivo in LaLiga, Madrid will pack their bags and head straight for Japan to play the Club World Cup. Although Real's first rivals are not yet known on 15 December, the jet lag, weight of expectation and previous fixture list could potentially be a challenge for Zidane and his men.