Official: Steven Gerrard to leave LA Galaxy
The 36-year-old Liverpool legend has been assured that there is always a place for him at Anfield by current manager Jurgen Klopp.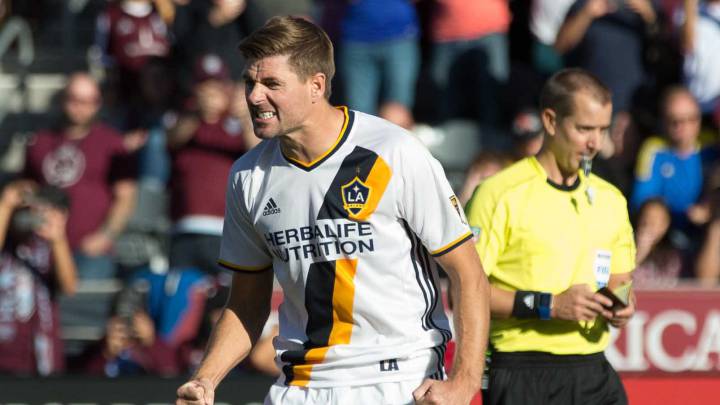 Steven Gerrard is set to leave LA Galaxy after 34 appearances with the club, according to an official statement by the MLS side.
Rumours are rife as to where the Liverpool legend's next stop will be. His former side lead the league and current manager Jurgen Klopp has said the 36-year-old is welcome back at the club any time.
Always welcome
The German also said that nobody should worry about the club never having space for the former captain.
"You cannot imagine how welcome so absolutely no problem," Klopp said before saying that any talks the pair might have would remain between them. It has long been believed that Gerrard would return to the club but in what role remains to be seen.
Gerrard's farewell
"When I left Liverpool, I came to Los Angeles with the goal of helping the Galaxy lift another MLS Cup," Gerrard said in the statement.
"I am of course disappointed to have not achieved that objective, but I can look back at my time at the club with pride at what we accomplished, including two straight playoff appearances and countless memorable moments on the pitch. As someone who spent the whole of their career in Liverpool, it has been an incredible experience to come to Los Angeles and play for the LA Galaxy."
Arena tribute
"We were honored to have a player and person of Steven's caliber represent the LA Galaxy over the past two seasons," said LA Galaxy Head Coach and General Manager Bruce Arena.
"We thank Steven for his time and contributions to this club and we wish him the best in whatever comes next. He is one of the most iconic players of all-time and he will always be a part of the LA Galaxy family," Arena continued.