ENGLAND 2-2 SPAIN
Iago Aspas: "What better stage than Wembley to make your debut"
Iago Aspas crowned a dream debut for Spain by scoring a wonderful goal in the 2-2 draw: "Having these players around you makes your debut much easier".
Aspas turns up trumps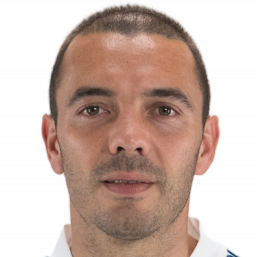 It couldn't really have turned out much better for Iago Aspas who made his debut appearance for Spain and crowned the occasion in style with a fabulous strike in tonight's 2-2 friendly draw against England. He joins illustrious company, becoming the second Celta de Vigo player to score on his international debut after legendary striker Pahiño in 1948.
Post-match analysis: "It was a difficult game, as we knew it would be right from the start. But depite going 2-0 down we kept fighting and in the end we are able to turn it around".
First cap for Spain and goal on debut: "Making your debut with these players makes it all much easier and what better stage to gain your first cap than here at Wembley".
Follow the coverage match of World Cup 2018 qualifier : Spain vs Israel