ATLETICO-REAL MADRID
Last Atletico - Real Madrid Calderon derby sold out
Atletico are set to move to their new San Blas stadium next season and bar a Copa del Rey/ Champions League meeting, Saturday could mark the last ever Madrid derby at Manzanares.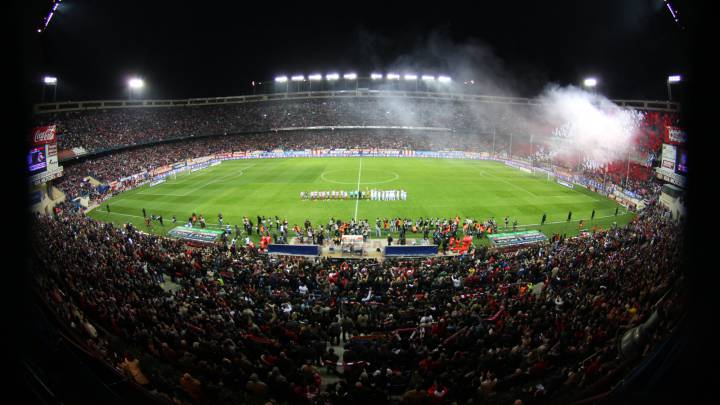 San Blas
The curtain will come down on over fifty years of league meetings between capital giants Atletico and Real Madrid at the Vicente Calderon on Saturday night. The Manzanares hosts the last meeting between the Rojiblancos of Atletico against the Vikingos of Real Madrid (barring a possible Copa del Rey or Champions League tie) as Atleti move to their new San Blas stadium for the 2017/18 campaign.
Sold-out
As expected demand has been colossal with match tickets sold out months ago as Atletico fan-groups throughout Spain mobilise to attend the final derby at the old stadium. The few tickets that did go on general sale were priced from 90 to 700 euro but the high pricing structure was no detriment as fans snapped up the small quota that went on sale.
High-risk
As is the case with the Madrid derby, the game has been declared high-risk by local law enforcement and Real Madrid fans will be accompanied by local police before, during and after the game to ensure that the match is incident free.
Tifo
A massive "tifo" is set to be displayed by the capacity 54.907 home crowd and as yet the motto has yet to be revealed by club.