Mourinho says he doesn't get the media respect that Wenger does
The Manchester United and Arsenal managers don't have the best of relations and José has once again stirred the pot for the media interest.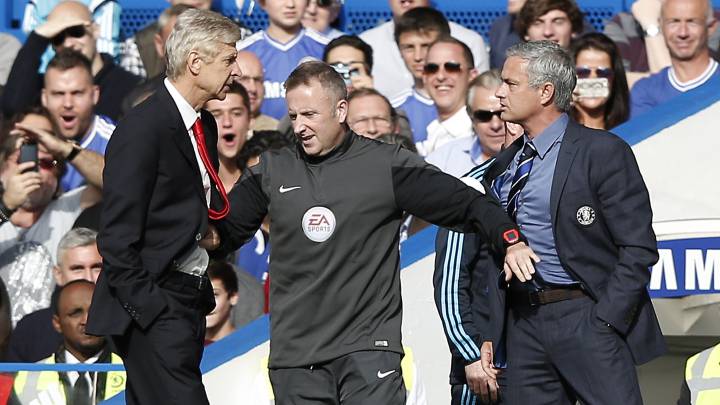 José Mourinho is rather accustomed when speaking to the media to throwing out random darts at players - including his own - and fellow managers. In his press conference ahead of Saturday lunchtime's big Premier League clash against Arsenal he chose to remind anyone who was willing to listen that his recent record is significantly better than his Arsenal counterpart and claimed that the media weren't fair with their treatment of the two high profiled managers.
"Should we be respected even in periods when our results are not the best? I think Mr Wenger has that from all of you. I don't think I have even though my last Premier League title was 18 months ago. Not 18 years. I don't get that respect.

"Tomorrow is a match between two managers with the best record in the Premier League. Sir Alex Ferguson is not here any more and we have won six or seven titles between us."
The ambition remains
The Portuguese coach also wanted to make it clear that his desire was to manage United and he refused other approaches in order to achieve this and aims to win at Old Trafford.
"I am in the club where I want to be," he said. "When I was sacked at Chelsea I was not in trouble. I had lots of offers. I don't speak about them. I could be working one week after in some of the biggest clubs in Europe. I waited for this chance.
"I was champion in four different clubs. I want to be champion in every club I have worked. I want to do that at Manchester United."

Trusted sources
After much was made about Mourinho's comments on the fitness and appetite to return of defenders Smalling and Shaw the topic of trusted sources reared its head.
"You have your sources. You trust them. You believe them," he said to the gathered press. "You did that for 15 days. Now you are not going to ask me to comment on your trusted sources. You wrote, spoke, comment, criticised. I don't say a word. You do the big headlines."