Yaya Touré: "I knew one day Guardiola would need me"
The Ivorian midfielder returned to the side yesterday after three months of being overlooked by Guardiola, and scored both of City's goals against Crystal Palace.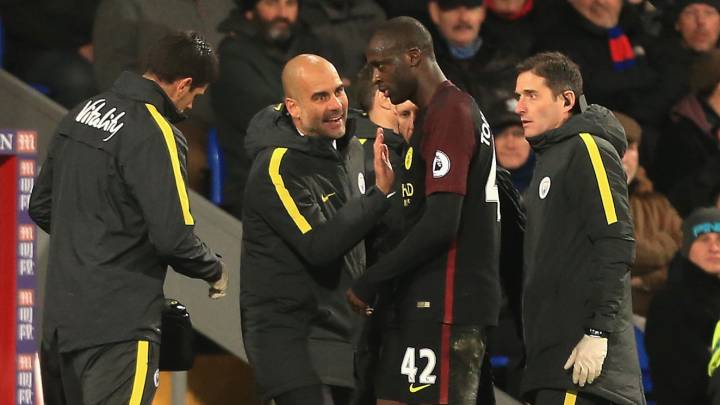 Dream return

Until yesterday's league meeting with Crystal Palace, Yaya Touré hadn't played a single minute for Manchester City since May. His relationship with manager Pep Guardiola deteriorated as a result, and worsened after several off-hand, public remarks made by his agent Dimitri Seluk. But Touré was back with a splash on Saturday's scoring both of the team's goals to hand City a vital 1-2 away win at Crystal Palace.
"I was prepared mentally and I knew that one day my manager would need me. You must always stay professional", the midfielder told BBC Sport. "I'm delighted to be back playing, to return to football. My team, City, is very important to me".
Touré was heartened to hear travelling City fans chanting his name every time he got the ball: "They have always been brilliant with me, always supportive," said Toure. "I always want to be there to help them. I am professional, I always want to improve my game".
"New player"
And Guardiola was equally as happy to have buried the hatchet with Touré as it gives him more options to rotate the team: "It wasn't just about his two goals - nobody has doubts about his quality. He's been training well for the past month and a half and his weight is now perfect - he's like a young guy. For me it's a gift to have another player to compete with his team mates because we have games every three days. We need all of the players and Yaya now, is one of them".