"I knew Cristiano would be better than Eusébio and Figo"
The coach who gave Cristiano Ronaldo his debut explains how he decided to move his protégé to the wing and talks success at Real Madrid. Russia vs Portugal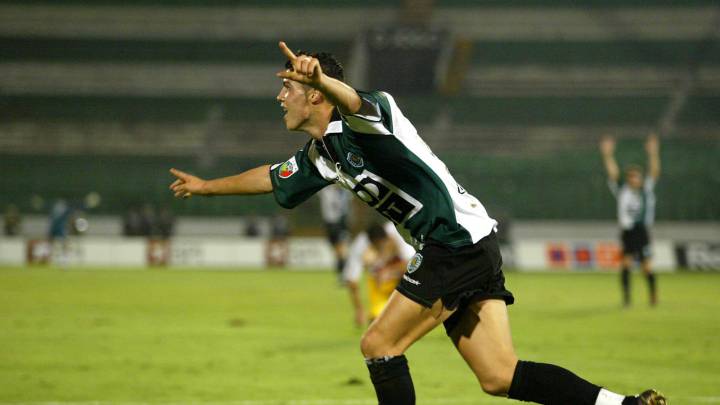 Laszlo Bölöni, the coach who handed Cristiano Ronaldo his debut at Sporting Lisbon, gave an interview to Goal.com about his former protégé and his rise to become one of the finest players in the world.
"I knew he would be better than Eusébio and Figo"
"The talent he has is something incredible in as much as a coach can't really intervene. At that time [of Ronaldo´s debut] I spoke to Eusébio and Figo. In a sense, I knew that Ronaldo would go on to better than both of them. With the utmost respect that I have for both of them I believe that because of what he has achieved with his club and because of Portugal's victory at Euro 2016. He has won something for his country, and the other two lack that. He has put his country on the summit of Europe."
Ronaldo switch from midfield to wing
Bölöni also revealed how he decided to play Ronaldo on the wing, after he originally started out as a central midfielder. "Cristiano wasn't really that fast. He was very explosive, but physically he wasn't built as he is now. That's why I decided to relieve him of the pressure of going up against 90-kilo midfielders and put him on the wing, where he could use his speed more easily. At the beginning I wasn't convinced but he quickly showed me I was mistaken and I was happy when Alex Ferguson also decided to play him there. Every now and then I speak to him, but these days it is a lot more difficult to speak to Cristiano."
Asked the inevitable question of who he considers to be the best player in the world, Bölöni laid out what he sees as they key differences between Ronaldo and Leo Messi.
Messi is better supported at Barcelona
"I lean towards Cristiano but that isn't to say I don't have respect for Messi. He is a genius, but we mustn't forget that he plays with Neymar and Luis Suárez, without mentioning Iniesta or the rest of the players around him. At Real Madrid, Ronaldo does not have the same support. You can say what you like, but Gareth Bale will never be Neymar or Suárez, or even Karim Benzema. Modric is the only midfielder who is anywhere near Iniesta. So if you take that into account, you have to say that Messi is better supported at Barça than Cristiano at Madrid. There, as is the case with Portugal, everybody expects Ronaldo to make the difference. At Barça there are many players who can do that. It's true that Messi is sometimes decisive, but at Real Madrid everything is always on Cristiano's shoulders."