Coentrao vows to improve after "major cock-up" gifts penalty
Real Madrid's Fabio Coentrao was under no illusions as to his current form as he reflected on the handball that brought Sporting's equaliser.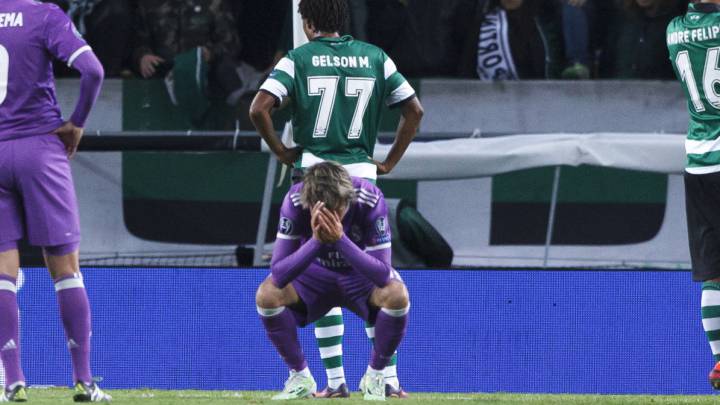 Fabio Coentrao admitted he made a "major cock-up" as his handball gifted Sporting Lisbon their equaliser in Real Madrid's 2-1 Champions League victory.
Farcical handball sees Sporting win penalty
The full-back, a second-half substitute in Tuesday's Group F clash at the Estadio José Alvalade, conceded a 79th-minute penalty when the ball hit his raised arm as he himself appealed for handball by Sporting's Joel Campbell.
Adrien Silva converted the spot-kick to cancel out Raphael Varane's opener for the visitors, who then snatched a late winner through Karim Benzema.
"It was a really bad mistake"
And Coentrao confessed: "It was a really bad mistake. It was a major cock-up.
"I was calling for handball because it was a handball, but I shouldn't be appealing for handball in that phase of the play; I have to be more focused and I wasn't."
Asked about his first-team opportunities with Marcelo firmly established as Real's first-choice left-back, the 28-year-old said: "It's going to be tough to get a game.
"I'm playing poorly and I have to improve"
"I have the best left-back in the world ahead of me," he explained. "Marcelo is a fantastic player. I have to make the most of the minutes the coach [Zinedine Zidane] gives me, but I'm playing poorly and I have to improve.
"I can only turn things around by working hard," the Portugal international concluded. "I feel really supported by my team-mates."