Messi closes gap on Cristiano in race to 100 European goals
The Madrid number seven started the season with ten goals more than his Barca nemesis but the Argentinian has now cut that deficit down to three after his brace against Celtic. New Zealand-Portugal live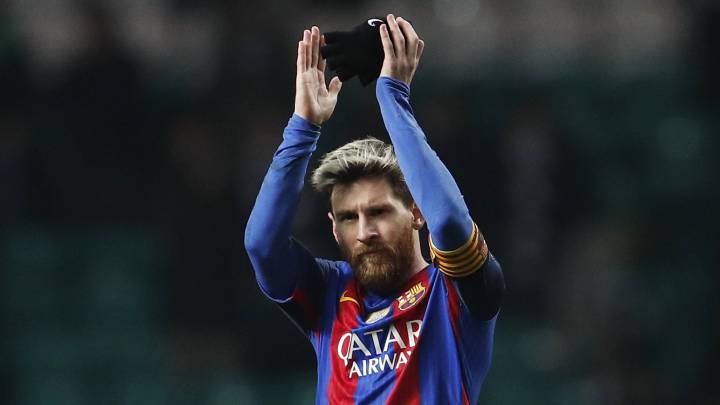 The race between Cristiano Ronaldo and Lionel Messi to reach 100 Champions League goals is getting tighter.
After Messi's two goals against Celtic on Wednesday night, the Argentinian star is now just three behind his Real Madrid counterpart who played, and didn't score, on Tuesday evening.
Messi has already eclipsed another Real Madrid legend this season in Europe. Raúl González had scored 53 goals in the group phase of the Champions League and with the Barcleona star's strikes against Manchester City and now Celtic that record currently stands at 56. Borrussia Monchengladbach are still to come too.
Not such a stroll to the century
At the start of their respective European adventures this year it looked as though it was just a matter of time before the Madrid number seven reached the century milestone (from 93-83 it is now 95-92). But with the Portuguese forward's form for much of the season a touch below what we've become used to, Messi has been able to put pressure on him. If Ronaldo fails to score at home to Dortmund in the final group game and Messi bags a hat-trick against Monchengladbach, the two rivals will suddenly be neck-and-neck in the race to 100.