Simeone hails Atleti's response after derby humiliation
Atletico Madrid coach Diego Simeone said he's pleased with the way his players responded after defeat to Real Madrid and praised supporters' "extraordinary" support in the win over PSV.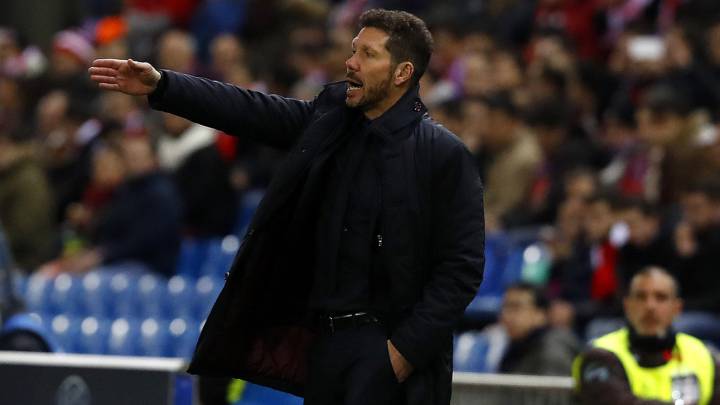 Diego Simeone has hailed the way his side responded from defeat in the Madrid derby after Atletico Madrid cruised past PSV Eindhoven on Wednesday night.
With goals from French duo Antoine Griezmann and Kevin Gamerio, the Rojiblancos secured Group D top spot ahead of Bayern Munich with one game to spare and preserved their 100% record in the Champions League so far.
"The support was extraordinary"
"It wasn't easy to play at home after losing the derby, but as the game went on they felt better," said Simeone. "The players responded well. We're back in the last 16, once again as group winners, and that says well of our work. The support of the fans was extraordinary."
Following the 3-0 loss at home to Real Madrid on Saturday, Atletico are now 9 points behind their city rivals who sit top of La Liga. However, things are looking much rosier in Europe: the club are the only team in the competition to have won every single game and they now, in theory at least, face an easier tie in the second round as group winners.
Simeone said though there will not be any priority between the two competitions, despite his team's LaLiga chances looking slim.
No Champions League priority
"I don't see the Champions League differently to LaLiga. "The league measures consistency and regularity. For a year there are different passages of the teams and those who do better in difficult times, will do better during the season. There is no priority in any competition."