Injury update: Kroos does light work, Varane misses training
The German centre midfielder was able to run and work with the ball on Thursday as he continues his recovery from a fractured foot, while the Frenchman trained away from the squad.Real Madrid-Deportivo: LaLiga matchday 20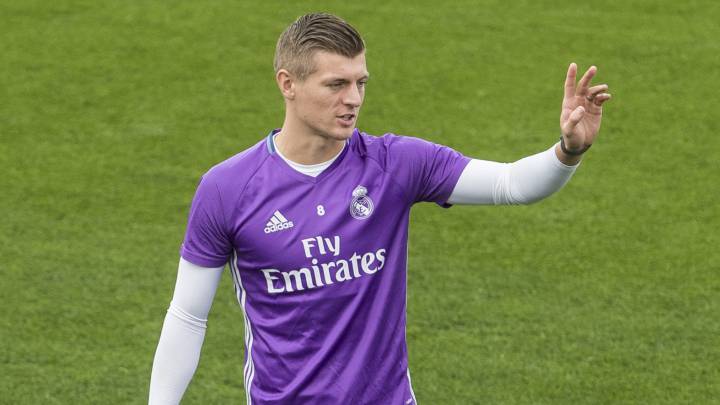 Toni Kroos returned to Real Madrid training on Thursday as he continued his recovery from a fractured foot.
Light session for Toni
The German, who suffered the injury at the start of November, did not take part in the full session with the squad but was able to run and work with the ball aside from his specific rehabilitation exercises at the club's Valdebedas base.
Varane and Morata in gym
French centre back Rafael Varane also trained away from the squad on Thursday, although it is understood he doesn't have a serious problem, while also in the gym was Álvaro Morata, who returned from international duty with a hamstring tear last week.
Bale prepares for op
Gareth Bale is the latest Madrid player to face a spell on the sidelines after injuring his ankle tendons against Sporting Lisbon. The Welshman is now set for a layoff of up to three months after the club confirmed he would need surgery on the problem.