Guardiola hopes Messi finishes career at Barcelona
Pep Guardiola insisted Friday he had no intention of signing Lionel Messi, saying he wants the Barcelona star to see out his career at the Nou Camp Juventus-Barcelona live online: ICC 2017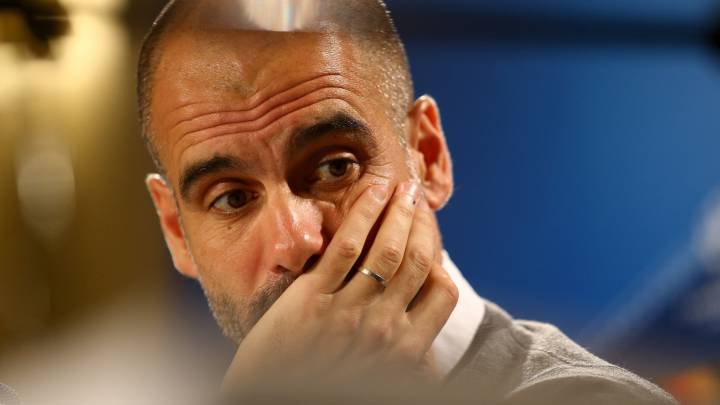 Pep Guardiola insisted Friday he had no intention of signing Lionel Messi, saying he wants the Barcelona star to see out his career at the Nou Camp.
Manchester City manager Guardiola has been linked repeatedly with a move for the reigning world footballer of the year.

Speculation has intensified because Argentina international Messi's contract with Barcelona expires at the end of next season, and he has so far declined to agree an extension.
Guardiola knows Messi well, having managed him for four years at the Nou Camp between 2008 and 2012, during which time Barcelona won the Champions League twice and La Liga three times.
Messi should stay at Barcelona
However, the City manager believes the forward would be better served by staying at Barcelona, where he has been since the age of 13.
'I told you more than once that Messi will stay at Barcelona and will finish his career at Barcelona,' Guardiola said. 'It's my wish. I wish that he goes from the beginning to the end at Barcelona.'
Reports last weekend suggested City were considering a colossal £200 million ($249 million, 235 million euros) move for Messi, and a contract of £500,000 a week.
Luis Enrique, the current Barcelona manager gave a sharp answer when that speculation was put to him before the Spanish giants' Champions League win at Celtic on Wednesday. 'I don't know -- I have no idea,' he said.