Griezmann explains Ronaldo 'hate' comment
The Atletico Madrid striker says he has massive respect for Ronaldo and that the 'hate' comment was not out of badness but he needed time to get over the defeats against the Real Madrid man.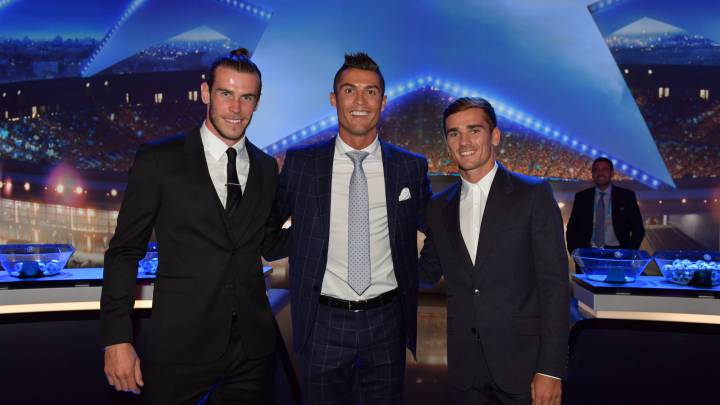 Antoine Griezmann would have every reason to hate Cristiano Ronaldo. The Portuguese attacker has beaten the Frenchman in two of Griezmann's biggest games in his career and just scored a hat-trick against Altetico Madrid in the Calderon on Saturday night to go nine points ahead of them in La Liga.
Ronaldo recently spoke about how Griezmann approached him while holidaying in Miami and said he hated him, with a smile, and Griezmann has not only confirmed the story but said the comment was in jest and that he has massive respect for one of his competitors for the ballon d'Or.

Griezmann's explanation
"We came across Cristiano and his friends in the same restaurant," he said. "It was really by chance. I went to say hello and congratulate him for Portugal's win at the Euros and the Champions League. We made fun of each other.
"I just joked like that because I needed time to get over the defeat in the final. But, honestly, it's not because he beat me in two important competitions and that he scored a hat trick last weekend against us that my opinion will change. I have great respect for Ronaldo."
Ronaldo and Griezmann are both considered strong candidates to win the ballon d'Or but with Ronaldo's victories in the Champions League and Euro 2016, he is considered the favourite but Griezmann's top goalsocring effort for France as they made their way to the final of the international tournament and his exploits that landed Atletico in the Champions League final have not gone unnoticed.