Bayern and Real Madrid to go head-to-head for Vincent Thill
According to a report in L'Equipe, the Bundesliga club are planning to steal a march on Madrid for the Luxembourg teenager with a January offer. PSG vs Bayern Munich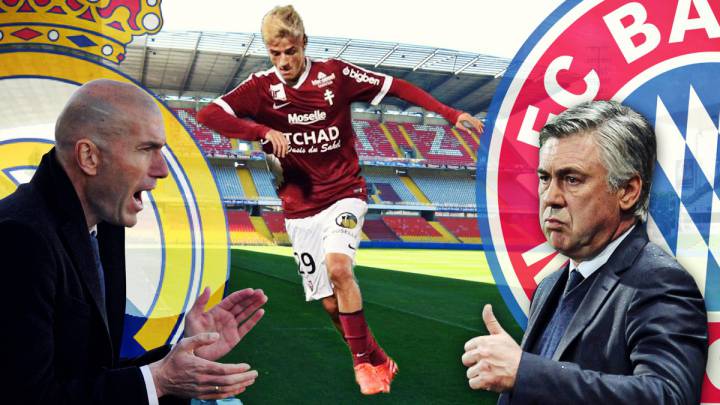 Bayern Munich are preparing to do battle with Real Madrid for Metz and Luxembourg teenager Vincent Thill. According to L'Equipe, Bayern are preparing an offer in January for the 16-year-old, who has six caps for his country.
Luxembourg international
In September the midfielder became the first player born in the 21st century to debut in Europe's five biggest leagues and he scored his first Luxembourg goal against Nigeria in May, in doing so also becoming the first player born after the turn of the new millennium to find the back of the net at international level.
Bayern offer, Zidane call
Bayern made an offer of six million euros for Thill in the summer, which was turned down by Metz. Meanwhile, Luxembourg daily Le Quotidien has reported that Zinedine Zidane held a phone conversation with the player and his agent subsequently confirmed interest from the Bernabéu in securing his signature: "Yes, Vincent Thill is on Real Madrid's agenda, I can confirm. Zidane has the reports about him on his desk."
Transfer ban
Real are still labouring under the shadow of a Fifa transfer ban, with an appeal currently being considered by the Court of Arbitration for Sport. If the ban is upheld, Real will be unable to sign any new players for the next two transfer windows in January and summer 2017.