CHAMPIONS LEAGUE
PSV claim Spanish journalists offered money to create trouble
The director general of Dutch side PSV, Toon Gerbrands, said that the claim came from the club supporters association.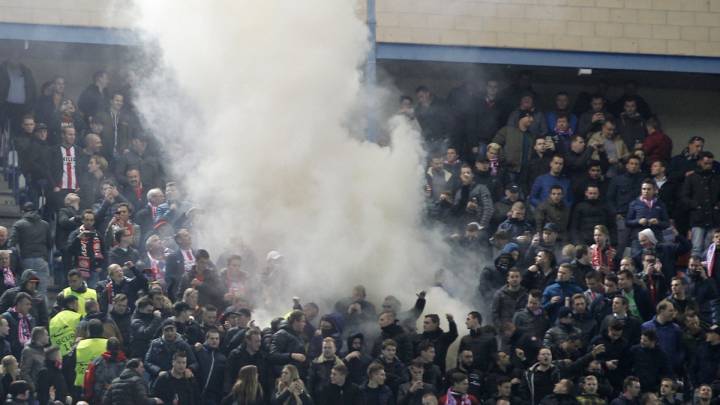 The director general of PSV Eindhoven, Toon Gerbrands, has accused the Spanish press of trying to pay some of their fans to cause trouble when in Madrid to watch their team play in the Champions League. The game in question was that against Atlético Madrid on Wednesday 23 November.

Money for trouble and your kicks for fee
According to Gerbrands, who spoke with Dutch media outlet 'Eindhoven Dagblad', the club were made aware of these events by the president of their club's supporters association.
"We have examined the case and can assume that it is true", stated the director general whose team lost 2-0 against the LaLiga outfit.
Also speaking on behalf of the club was Thijs Slegers, communications spokesperson: "There is no investigation. We simple told a newspaper what had happened. For us we can't imagine there being a problem."

A growing reputation abroad
In March earlier this year, PSV fans were in Madrid and made headlines for throwing money at beggars to make them do acts such as press-ups. The club have refused to name those involved.