"I'd never go to Real, although both clubs do have a pact"
In an interview with Téléfoot, the Atleti striker also talked Atlético and Real Madrid and their gentlemen's agreement, along with PSG, Cristiano and Messi and the Ballon d'Or.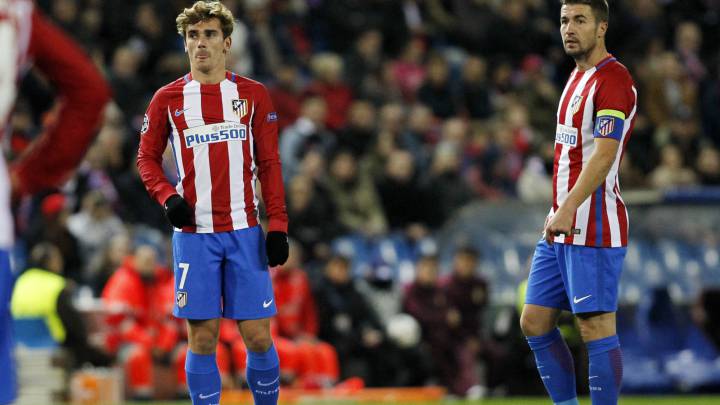 Atlético Madrid's Antoine Griezmann gave an interview to 'Téléfoot', in which he talked about his future, Cristiano Ronaldo and the Ballon d'Or.
Real Madrid: "I'd never go to Real Madrid, although both clubs do have a pact".
PSG: "The project there is an interesting, but Ligue 1 less so. I prefer to stay in La Liga or move to the Premier League. La Ligue 1 is for a period further on in the future. If I left La Liga it would be to go to England, but I have no intention of leaving at the moment".
Silverware: "At the moment I'm happy at Atlético, and I can see that we have a side that can win trophies".
Cristiano Ronaldo: "We bumped into each other in a restaurant on our summer holiday. I jokingly said 'I hate you' and then congratulated him for the two trophies he won last season. He's a great player and an example, as are Messi and Luis Suárez".
Ballon d'Or: "Cristiano has had a great year. He won the Champions League and the Euros and deserved to win them. then there's Messi, who's scored over 50 goals. Winning it is one of my aims; working every day to improve. But while those two are around it will be tricky".