Barça's Camp Nou second in European attendance ranking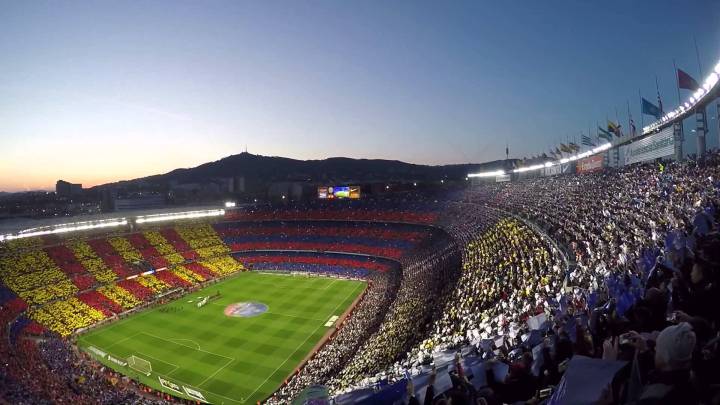 Both FC Barcelona and Real Madrid feature in the top European stadiums with the highest attendance levels for the current 2016/17 campaign.
The survey was carried out by Lisbon based sports daily A Bola and features one Portuguese club with current league champions SL Benfica in eighth position with an average attendance of 55.174 spectators so far this season , an increase on last season's average of 50.322 fans.
Barça's Camp Nou is second in the ranking with an average of 79.532 fans per home game some 9.796 more than eternal rivals Real Madrid and their Santiago Bernabéu home.
Borussia Dortmund, top of the table
The Signal Iduna Park tops the survey with an average of 80.977 packed into every home Bundesliga game. The famous terraced Südtribüne alone houses 24.454 spectators and forms the iconic "Yellow Wall".
Serie A absent
No Italian teams make the top ten and the French Ligue 1 is also conspicuous by it's absence despite Olympique Marseille's Stade Velódrome having a 67.394 capacity.
Top 10 European stadiums with highest average attendance (16/17)
1: Borussia Dortmund (80 977 spectators)
2: FC Barcelona (79 532)
3: Manchester United (75 282)
4: Bayern Munich (75 000)
5: Real Madrid (69 736)
6: Schalke 04 (60 790)
7: Arsenal (60 004)
8: Benfica (55 174)
9: Manchester City (54 041)
10: Hamburg (54 100).