REAL MADRID 6-1 CULTURAL | MARIANO
"Scoring one goal is incredible; but a hat trick is unreal..."
Mariano Díaz was given a start and made the most of the opportunity, scoring a hat trick against Cultural Leonesa. "It's unreal, a dream", the striker said after the game.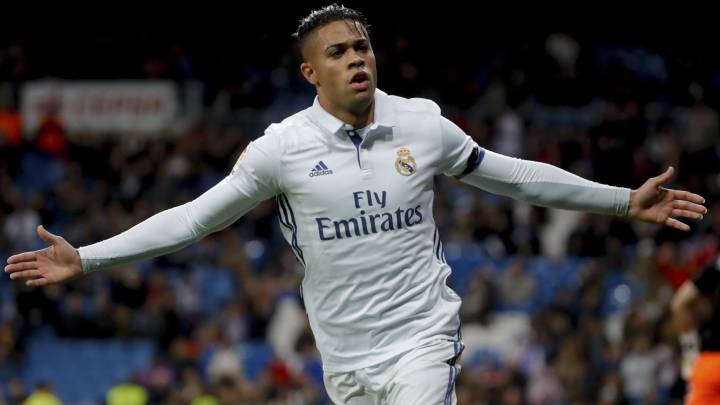 Mariano delivers the goods
Chances of being given first team action at Real Madrid are few and far between but Mariano Díaz made the most of the start Zidane handed him in tonight's Copa del Rey return leg against Cultural Leonesa. The Dominican striker hit a hat trick in the 6-1 win, and set a new club record for the fastest goal in the tournament, to reaffirm that he is another option for the coach in attack. After the game, he summed up the experience with beIN SPORTS.
Happy for scoring three goals: "It's a dream. Scoring one goal is incredible, but a hat trick is unreal".
Euphoric: "I haven't had the chance to even stop and think about how I am feeling, just an amazing feeling of happiness".
Feast of goals
All-round performance: "We tried to go out there and just play our game. We ended up scored a lot of goals and we are all very happy".
Sky's the limit: "I haven't set any objectives; I'll continue working hard every day in tyraining and try to make the most of the opportunities I get".