REAL MADRID
How long is Bale out for and what games will he miss?
The forward underwent surgery on his ankle on 29 November and was orginally estimated to be out for three months but his recovery time could be longer than first thought.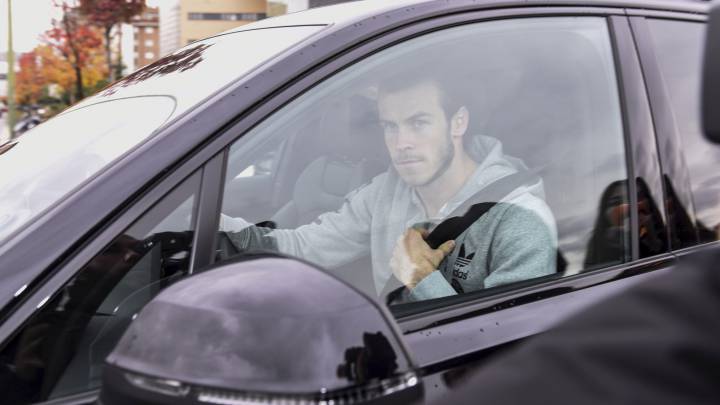 My right foot
Real Madrid forward Gareth Bale was discharged from the King Edward VII Hospital yesterday after undergoing an operation to repair the dislocated peroneal tendons in his right ankle. Initially, the player was estimated to be out of action for a period of up to three months, but after looking inside the ankle, surgeons were able to verify that the damage was worse than they had first feared.
On the mend
Doctors gauge that Bale will now be out of the game for four months and won't be able to return until April. Even in the most optimistic of scenarios, the Welsh forward may only be back in time for the last 10 league games of the season; and while he would never have made it back in time for the Champions League Last 16 tie, he will only be returning when the first legs of the quarter finals are played – providing Madrid advance.
As for this month's Club World Cup in Japan, Bale will be watch the tournament on television. Madrid enter the competition on MatchDay 6, playing a rival to be confirmed on 15 December. The other six teams involved are: Atlético National, Auckland City, Club América, Jeonbuk Hyundai Motors and Mamelodi Sundowns.
Real Madrid's fixture list until end of March
LaLiga
Saturday December 3: Barcelona (away)
Saturday December 10: Deportivo (home)
Saturday January 7: Granada (home)
Sunday January 15: Sevilla (away)
Sunday January 22: Malaga (home)
Sunday January 29: Real Sociedad (home)
Sunday February 5: Celta Vigo (away)
Sunday February 12: Osasuna (away)
Wednesday February 15: Valencia (away)
Sunday February 19: Espanyol (home)
Sunday February 26: Villarreal (away)
Wednesday March 1: Las Palmas (home)
Sunday March 5: Eibar (away)
Sunday March 12: Betis (home)
Sunday March 28: Athletic Club (away)
Sunday April 2: Alavés (home)
Champions League
Wednesday December 7: Borussia Dortmund (home)
February 14,15, 21, 22: Champions League Round of 16 1st Leg:
Club World Cup (the final is on 18 December)
Thursday 15 December: semi-finals opponents TBA