Cristiano: more goals than Messi in direct El Clásico encounters
Since 2009, Ronaldo and Messi have faced off in 25 El Clásicos, with the Real Madrid man netting one more than the Barcelona striker. CR7 has scored in 8 of the last 9 at Camp Nou, while La Pulga 0 in 5.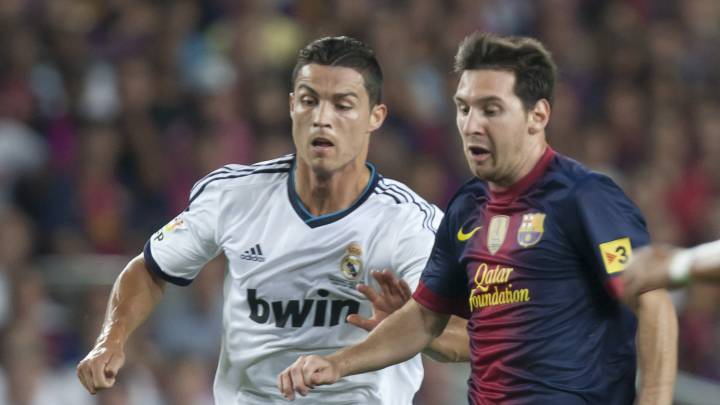 Since 2008, Cristiano Ronaldo and Lionel Messi have shared out the Ballon d'Ors between them: five for the Argentinian (2009, 2010, 2011, 2012 and 2015) and three for the Portuguese (2008, 2013 and 2014). With Cristiano hot favourite to win the award next month, it could soon be 5-4.
Cristiano 16, Messi 15
However, where Messi leads the way in individual prizes, Cristiano currently leads the way in El Clásico goals scored when the two have been in direct competition. Since arriving at Madrid in 2009, he and Messi have faced off 25 times, with the Real Madrid No.7 scoring 16 times to La Pulga's 15. Though Ronaldo's superior goals difference hasn't resulted in a greater number of wins. In the 25 Clásico games featuring both stars, Barça have won 12 to Madrid's seven.
Cristiano 10, Messi 5 (at Camp Nou)
What does reinforce Cristiano's El Clásico superiority though is games played at Camp Nou. There he's scored 10 of his 16 goals. Interestingly enough, Messi on the other hand has scored just 5 of his 15 (in matches featuring the two) at home, with 10 at the Bernabéu.
Cristaino 8 in 9, Messi 0 in last 5
Cristiano has scored at Camp Nou in eight of his last nine visits, including a goal in 1-2 win back in April, while Messi hasn't netted a single strike in his last five El Clásicos.
On Saturday, the duel for supremacy continues….