Luis Enrique points the finger at Arda: I told him not to foul
"It wasn't the best result. One of Madrid's traits is that they draw games late on," said the disillusioned Barcelona boss.Russia - Spain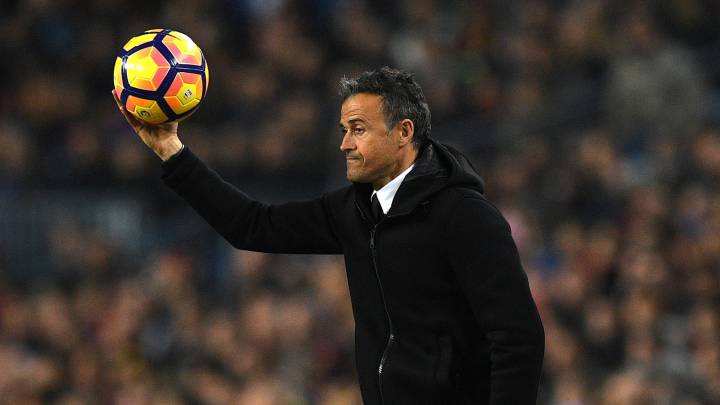 Barcelona vs Borussia Monchengladbach
Luis Enrique, the manager of Barcelona, spoke at the end of El Clásico in which his side were leading as the clock ticked towards 90 minutes - That ended when Sergio Ramos headed the visitors level.
Veiled criticism of Arda Turan
He said in the post match press conference that Real Madrid are most dangerous in transitions and from dead ball situations. Upon reflexion, he threw a veiled criticism at Arda Turan, who gave away the free that would lead to a Real Madrid equaliser from the head of Sergio Ramos:
"In a game of this magnitude, it is difficult to control every aspect, but one of Madrid's main traits is their ability to draw games in the dying minutes. Today that continued. It cost us today at home and there's nothing more. I told them do not foul, and even less so if a Madrid player has his back to goal. Those instructions are quite clear and the coaches insturctions are concise."
He went on to say that it was not entirely Turan's fault and that it is a collective effort that is needed to defned against these things. He also said it is difficult to control the energy you have in these kinds of games, but he is obviously unhappy with the manner in which they gave up a certain three points, regardless of how good Modric's ball in or Ramos' header was.
Struggling Turan
Turan committed a foul in the dying stages to set it up for Luka Modric to swing into the box. Ramos got his head on the end of the quality cross and the rest is history. Turan, who has endured a relatively difficult time at Barcelona with many suggesting he might leave in the summer, might find it difficult to convince Enrique to include him in games of this magnitude in the future.