Ronaldinho could turn out for Chapecoense, says agent
Roberto Assis, Ronaldinho's brother and agent, said that "if an offer is made, we can talk" about the Brazil great playing for the stricken club.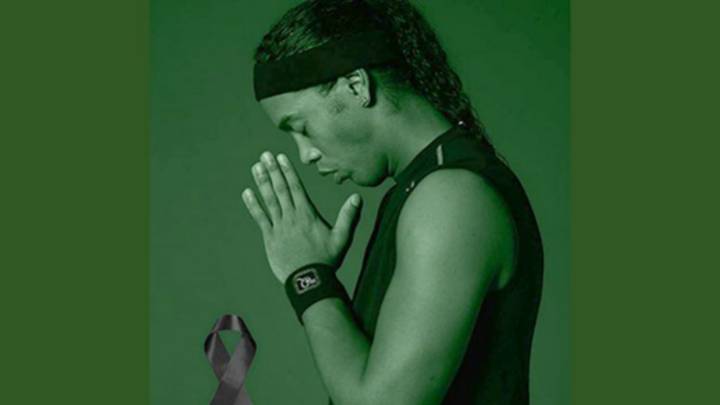 Chapecoense face a long and complicated reconstruction process in the wake of the air disaster that claimed the lives of 71 people last Tuesday.
Brazil rallies around Chape
Among the deceased were the majority of the Brazilian club's playing and coaching staff and several board members and in response to the tragedy other clubs in the Brasileiro have propsed a series of measures to help Chapacoense recover from the devastating incident, among them immunity from relegation for three seasons. Fluminense, Vasco de Gama and Cruzeiro, among other teams, have also offered to loan players free of charge to help the side rebuild.
Ronaldinho agent: "We'll talk about it"
In the meantime, some players have also offered their services to the club, the latest of whom may be Ronaldinho, the former Barcelona, Milan and Brazil great who at 36 years of age is still resisting the lure of retirement. A social media campaign has been in action to see Ronaldinho turn out for Chapecoense in some capacity and his brother and agent, Roberto de Assis, has confirmed that the former Ballon d'Or winner may be open to the idea. "At the moment there hasn't been any contact, but if there is we'll certainly talk about it," De Assis said. "We would have to see if it would be for a memorial game or if we would establish a contractual relationship."
Riquelme option
Juan Román Riquelme, the mercurial former Barcelona, Villarreal, Boca Juniors and Argentina midfielder, has also emerged as a possible option for Chapecoense. Riquelme retired two years ago but his return to playing has always been a genuine option since then.