Cristiano Ronaldo will face major tax fine, reports COPE
Spanish radio station Cadena Copa has reported that the Real Madrid star will not be charged with committing tax fraud, but is likely to face a serious financial penalty.Real Madrid-Sevilla live: LaLiga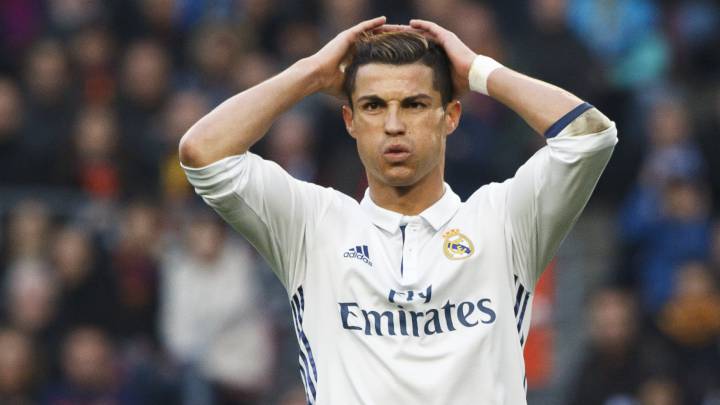 Real Madrid vs Borussia Dortmund
Cristiano Ronaldo will not be charged with committing tax fraud but will likely face a major tax fine, according to Cadena Cope.
As reported by the Spanish radio station, representatives of the Real Madrid star – who was accused on Saturday of being involved in a multi-million-euro system of 'tax evasion' by a number of media outlets – responded to claims by issuing a certificate stating that his tax affairs are currently in order, something later confirmed by tax authorities.
However, the Spanish secretary of state for the treasury has said that Ronaldo will be investigated if the tax authorities consider it to be appropriate.
Coentrao "never filed tax return", reports Cope
Cope also report that Ronaldo's fellow Real Madrid and Portugal teammate, Fabio Coentrao, has allegedly never filed a tax return in Spain in the four years he's been at the club – an allegation that originally appeared in German newspaper Der Speigel (based on the information obtained through Football Leaks). That is an allegation also aimed at former Atletico Madrid striker Radamel Falcao during his time in Spain.
Meanwhile, there has also been an investigation opened over Real Madrid defender Pepe's tax affairs, however these have reportedly found to be up-to-date, according to Cope.