Dortmund play down the importance of topping Group F
First team coach Thomas Tuchel and goalkeeper Weidenfeller both played down the importance of coming ahead of Real Madrid in the Champions League group stage.Dortmund vs Real Madrid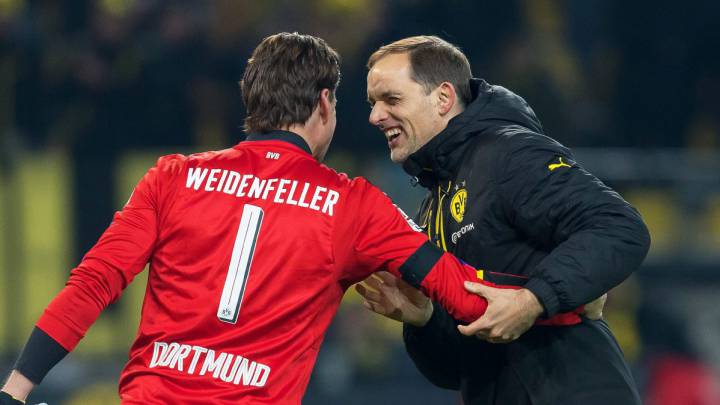 Real Madrid vs Borussia Dortmund
Borussia Dortmund are faced with the doubt of fighting for top spot in the group (which they currently occupy and which on paper theoretically, at least lends itself to an easier rival in the next round) or playing down the importance of being table toppers and being happy to make it through to the last 16 irrespective of the group placing.
The Bundesliga side lead Real Madrid by two points at the Group F summit and both coach Thomas Tuchel and goalkeeper Roman Weidenfeller were anxious to play down the importance of coming first or second in the group ahead of next Monday's draw for the last sixteen set to be staged in Nyon.
"There is little difference in playing the likes of PSG or Arsenal, Barça, City or even Juventus or Sevilla", affirmed" Weidenfeller in an interview with German magazine Kicker.
The view is similar to that of the German side's coach: "Who can honestly say that coming second will make life easier in the next phase?", was Tuchel's view playing down the importance of playing the return leg at home. "Personally, I don't mind if we have to play the first leg away or at home" he concluded.
Dortmund's director general Hans-Joachim Watzke was more bullish when asked for his view on the matter: "We want to win the group", claimed the 57 year old.



Champions League
Leaders
Messi

9

Goals
Verratti

488

Passes
Zanka

85

Steals
*Update 5 de diciembre de 2016