Barcelona set new record with number of attempted passes
Luis Enrique's side have struggled of late but they returned to their possession-based football against Gladbach in the Champions League. Barcelona-Alaves live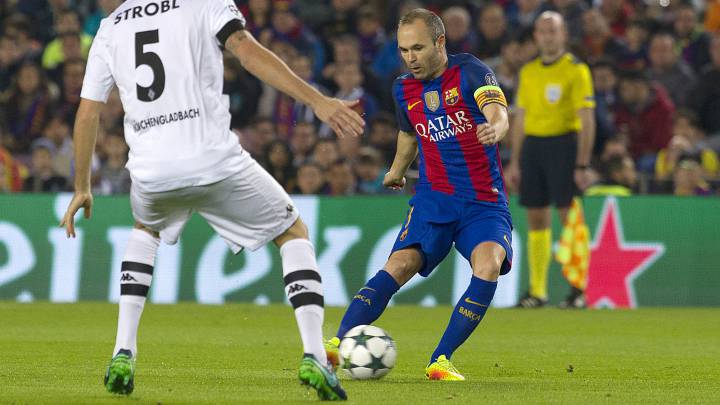 Barcelona have set a new record with the most passes attempted in a Champions League game since UEFA started recording the statistic in 2003-2004 with 993 attempted passes against Borussia Monchengladbach on Tuesday night.
Return to possession-based football
After their draw with Real Madrid at the weekend, Gerard Pique said he wanted a return to Barcelona's style, saying "If we recover our style, which we in part recovered today, we're unstoppable and we can turn things around."
They certainly did that despite not having Sergio Busquets at the base of their midfield. They did, however, have Andres iniesta and Andre Gomes pulling the strings and between the pair they attempted 246 passes. Javier Mascherano led all Barcelona players with 138 attempted passes.
Luis Enrique was criticised for changing Barcelona's style but based on this performance, the Barcelona that kill you by passing the ball around you and not over you are alive and well.